Submitted by
blackhatbaker
on March 5, 2015 – 7:22am.
Hello, bakers! There was no school today because of snow, so I thought I would post about some of my more recent baking endeavors. Here they are:
3-Stage 90% Sourdough Rye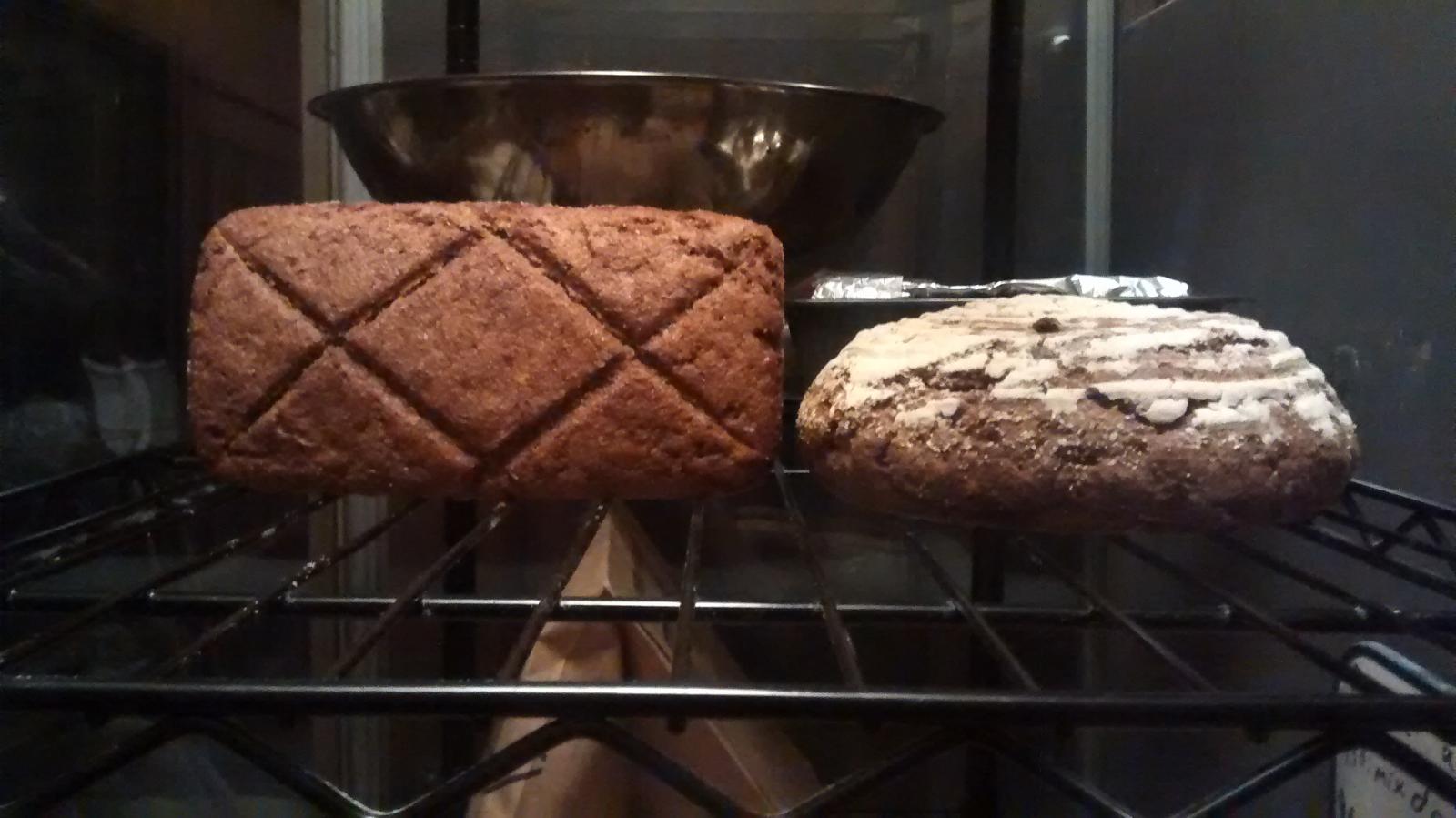 Sorry for the lack of a crumb shot; I'll try to explain the crumb as best I can. It was pretty dense, probably because I underproofed a little, but not too bad. Still getting used to rye, I guess. The flavor was excellent; earthy, smooth, tangy, sweet, and something else I cant quite say. 
Whole wheat pan loaves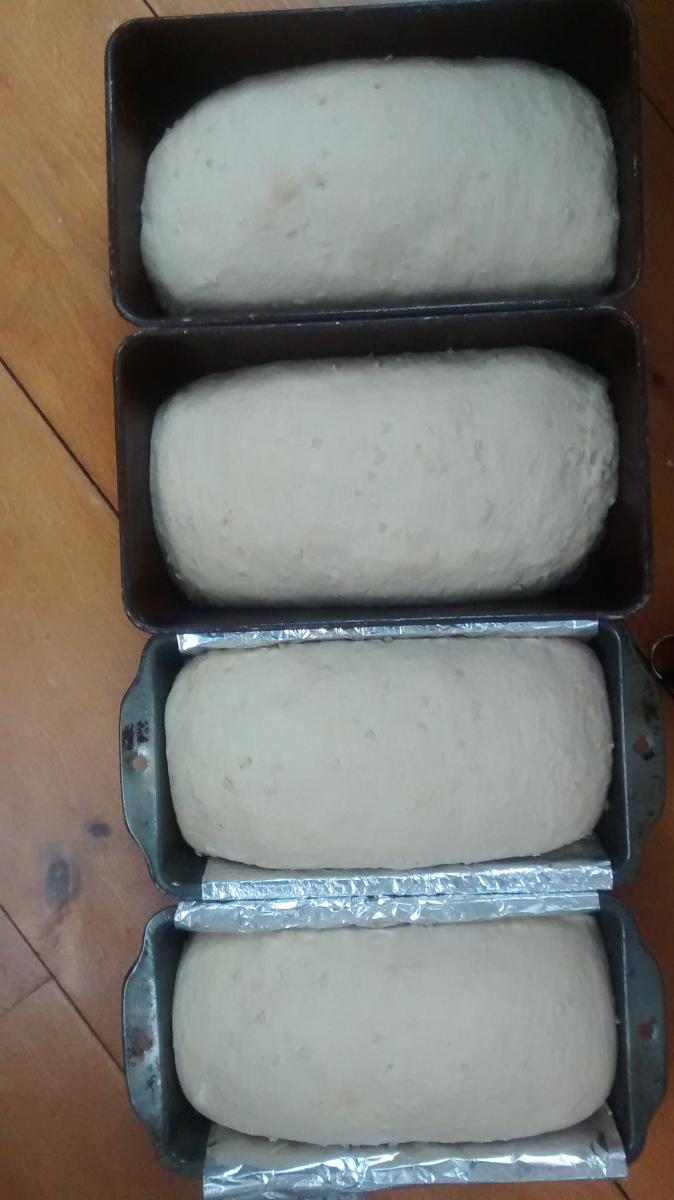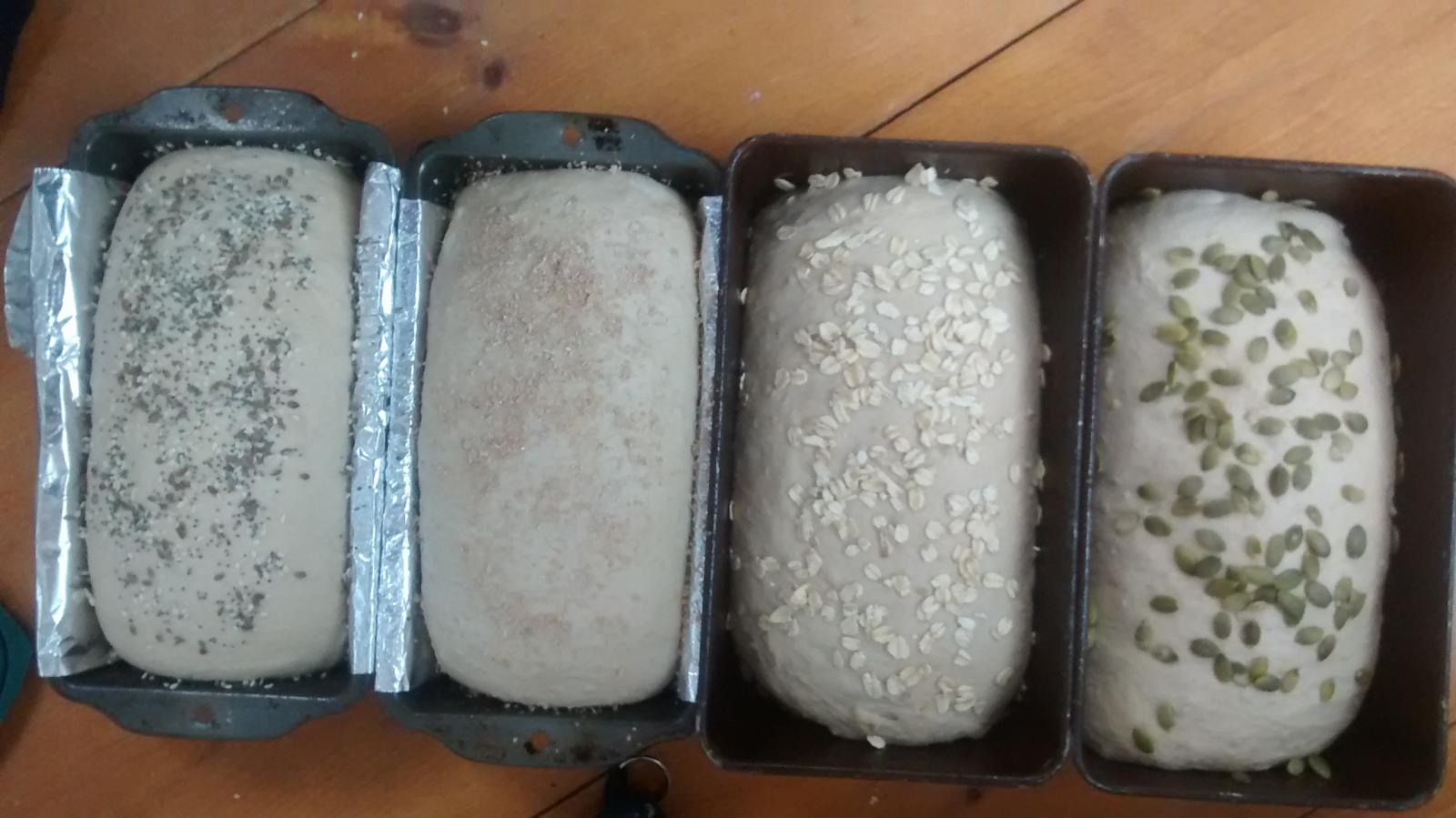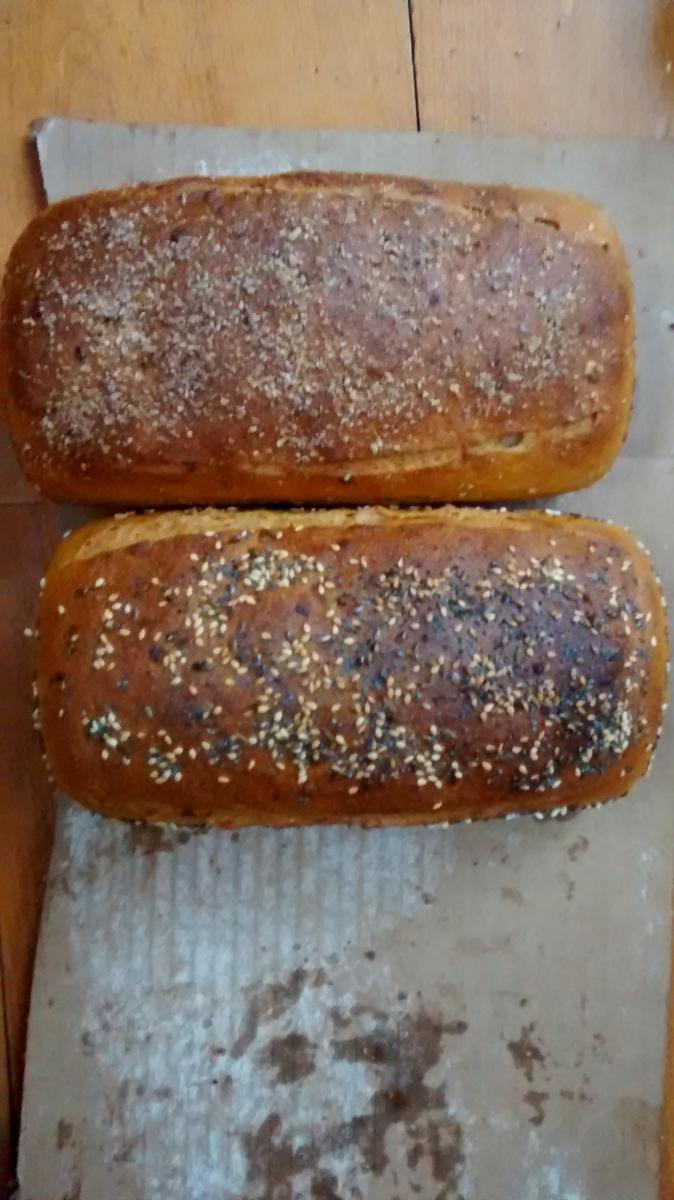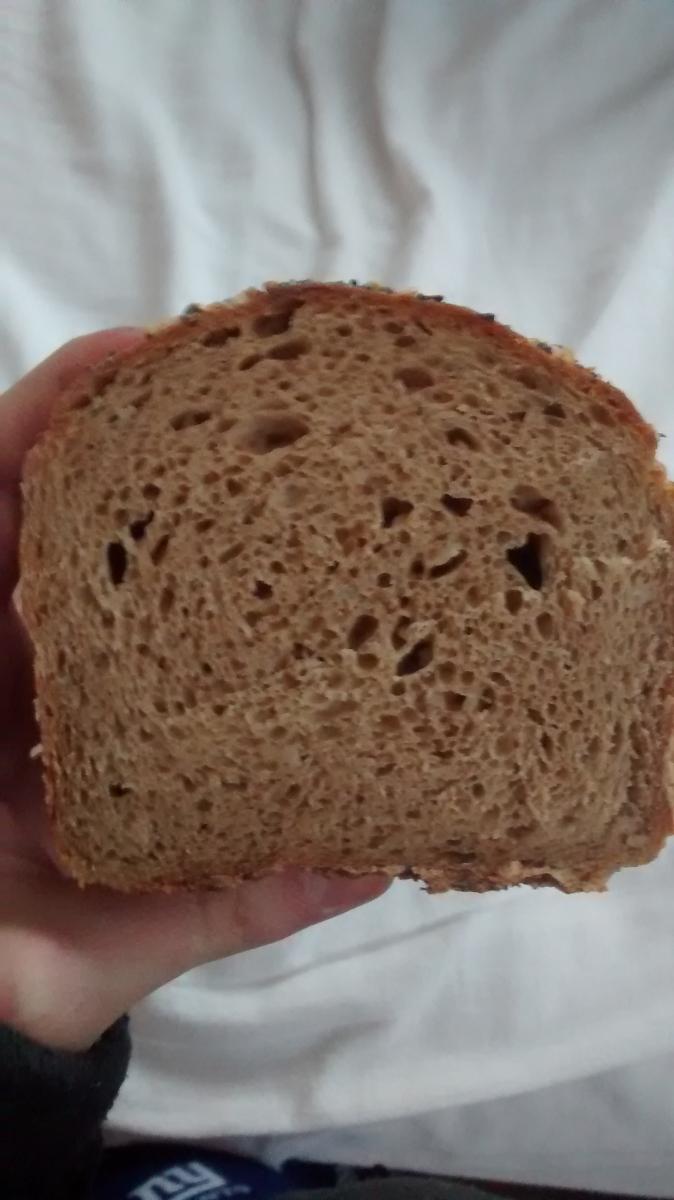 The crust on this bread was very interesting. It had almost a pretzel-like sheen to it; not quite sure why. I used some a cracked wheat soaker in it, and also used white whole wheat flour, because I was out of regular. Overall, a tasty bread with lots of uses.
Mixed flour miche (and batard)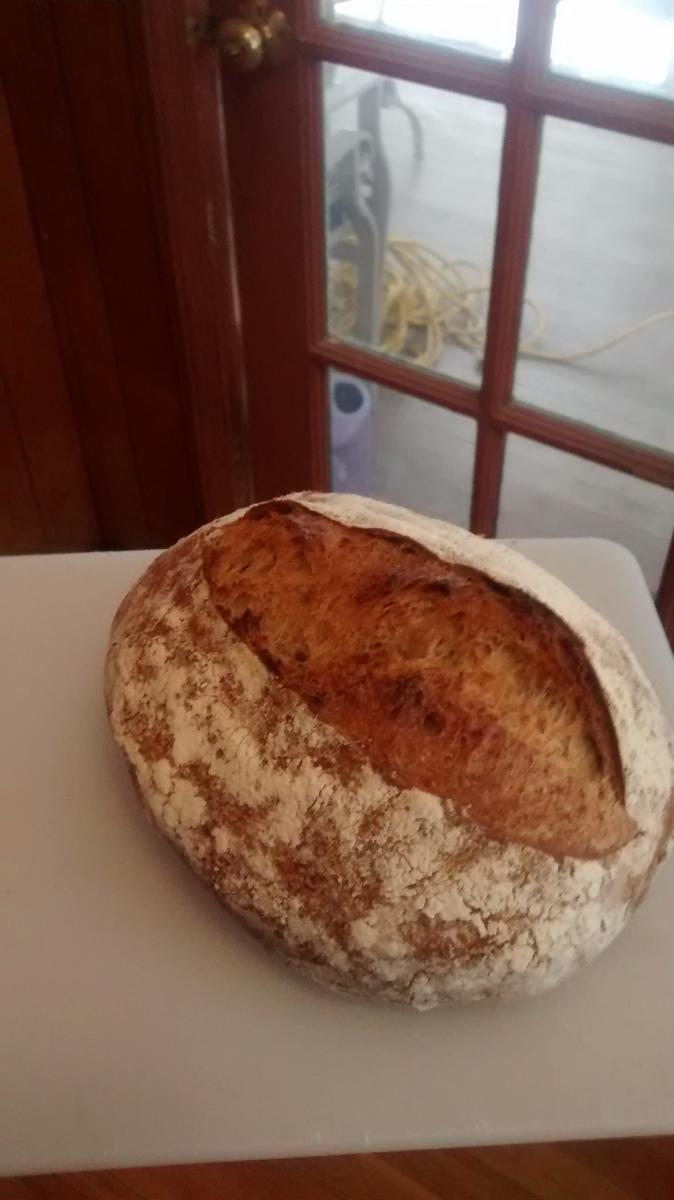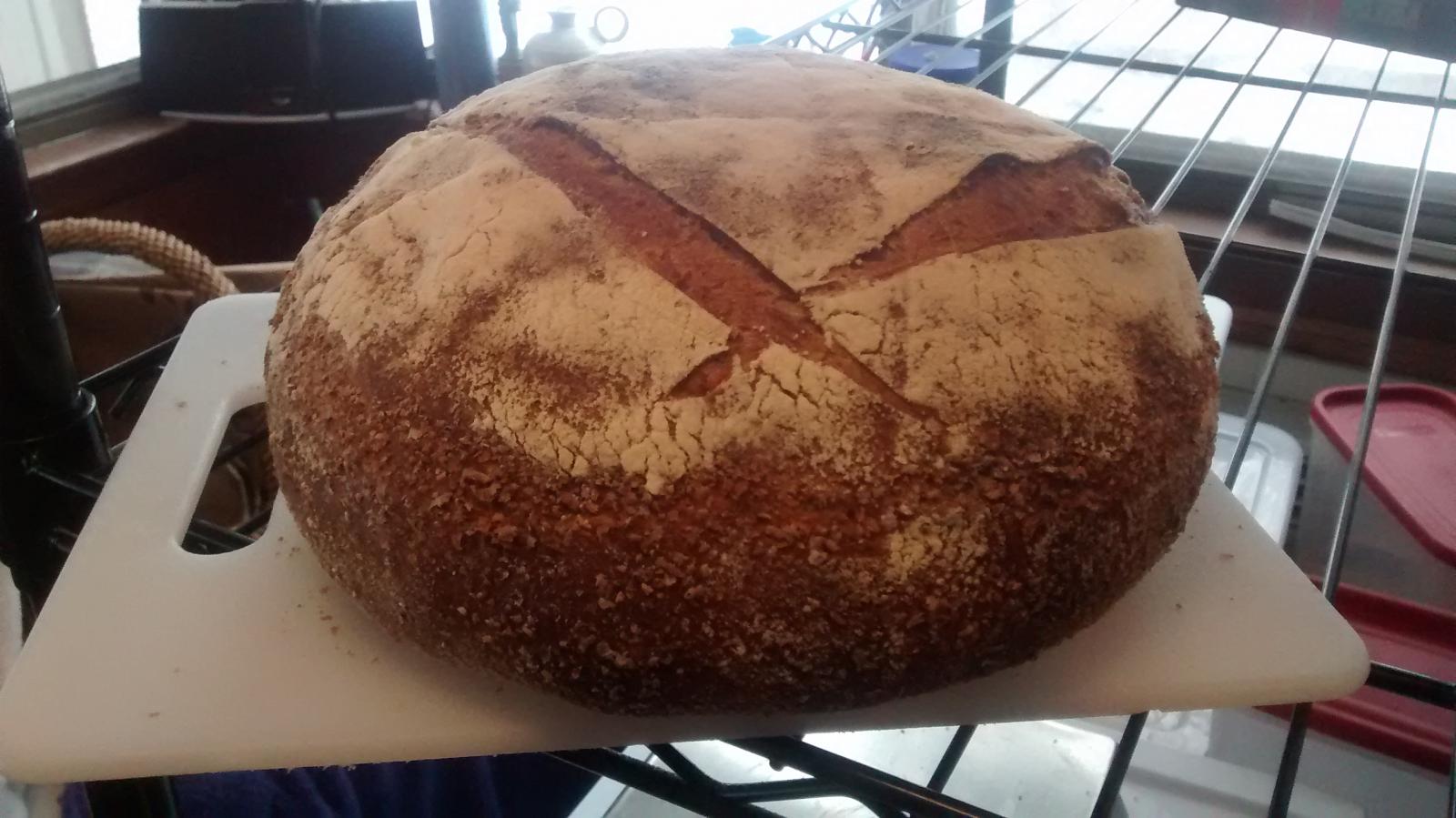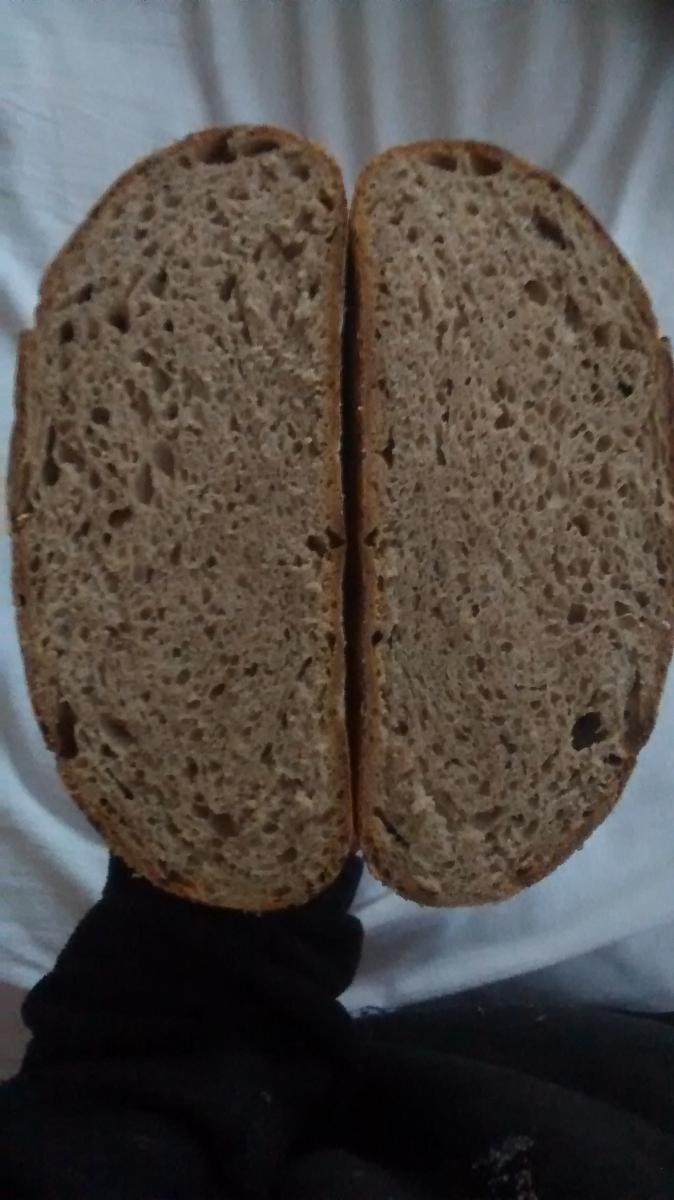 This bake was really the same as the one in my last post, except I scored differently. Again, I retarded the final rise in the refrigerator; I find this makes the flavor complex and only very slightly tangy, because my starter is so mild. A very nice bread overall
Vegan Madeleines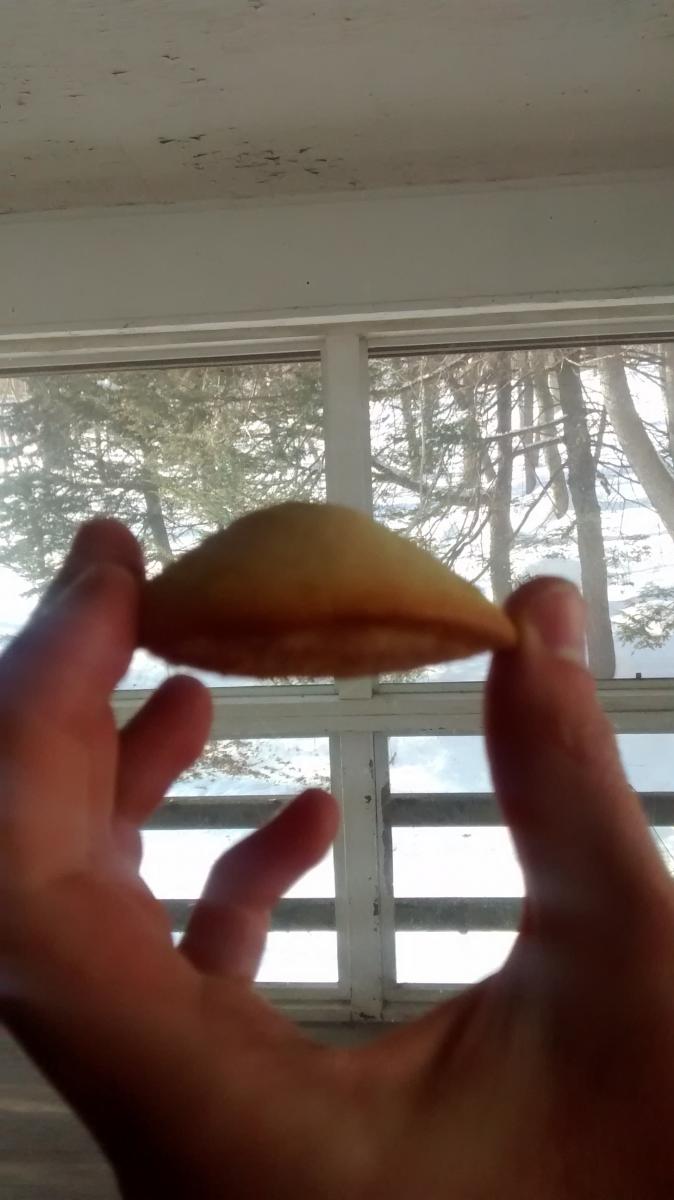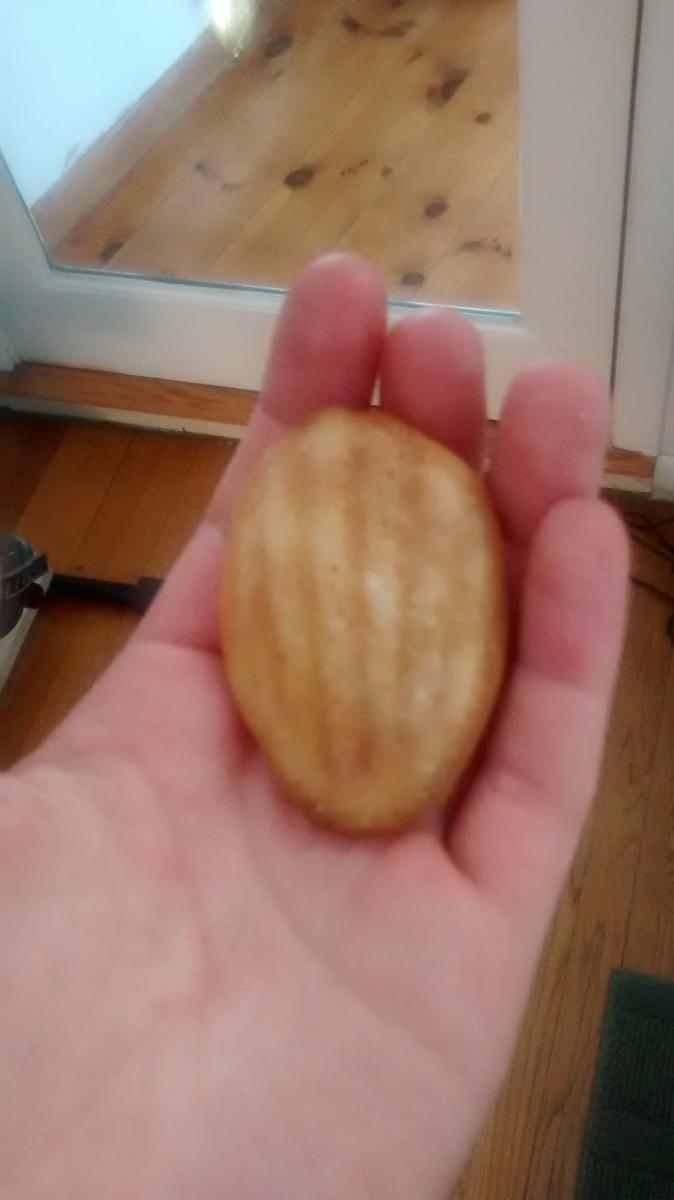 Look at the humps! These were really tasty, especially dunked in espresso.
Bye for now,
Blackhatbaker
Source: Fresh Loaf