Submitted by
Joyofgluten
on June 27, 2015 – 6:01am.
A wee burst of summer
Buttermilk Aromastück brot fueled by the grainy sweetness of an Aromastück concoction, prepared from rye&wheat, straight off the grinder stones. This comes together with oatmeal porridge, buttermilk and a dark wheat flour levain for a full spectrum of aroma/flavour. Hybrid leavened, 0.4% fresh yeast. 20% buttermilk.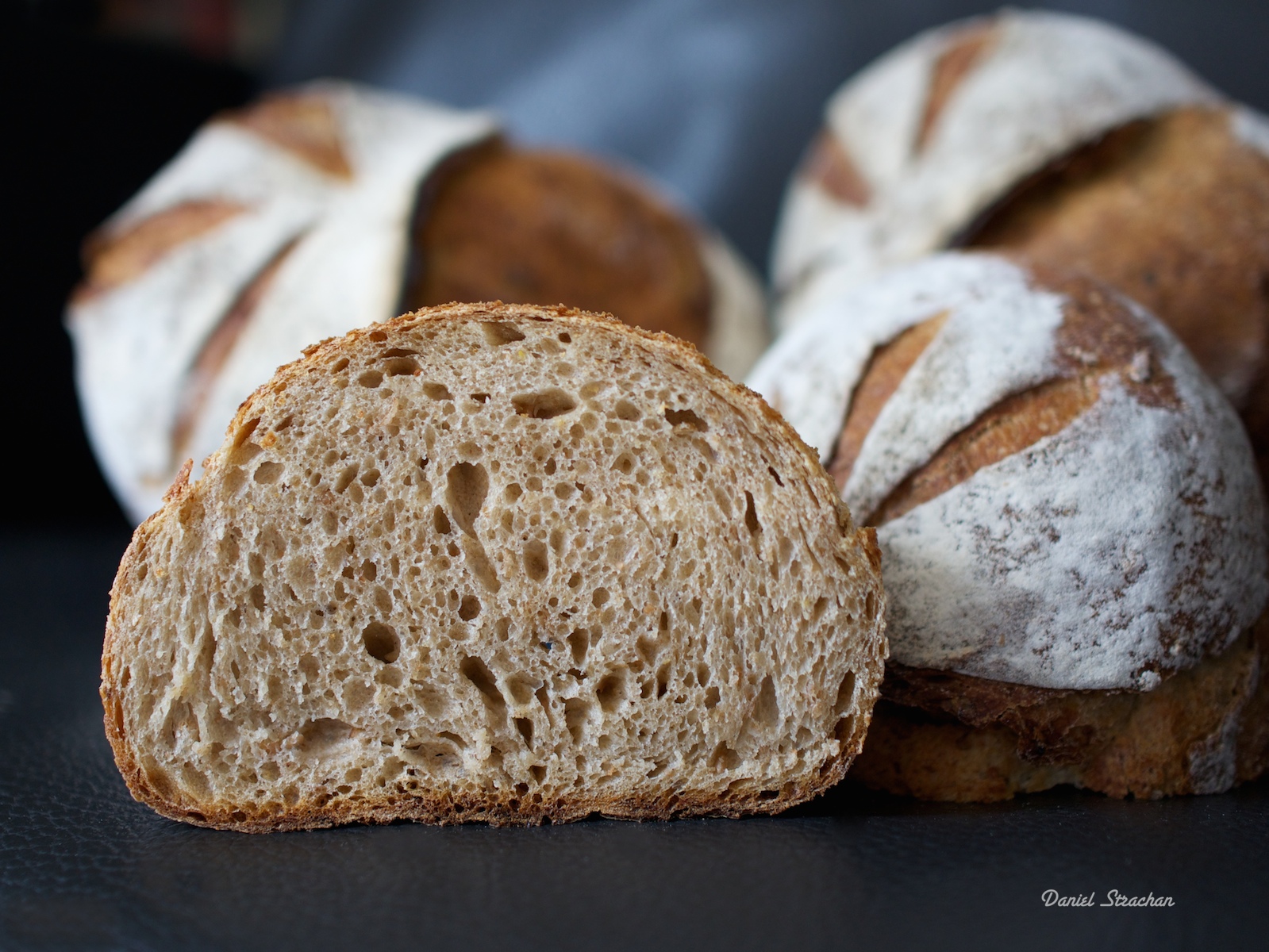 The term  Aromastück comes from out of the German baking trade lexicon, basically it is a grain preparation of 1 part  cracked grains to 2 parts water. A little enzyme active malt(or lab. Amylase) is dissolved in the water and the concoction is carefully brought up to hold in the 60c. to 65c. range. This works well in a double boiler, it must be stirred fairly often though and it's very important that the temperature not exceed 65c. Over the course of 2.5 to 3 hours, the preperation's colour darkens considerably as the enzyme amylase, converts the starch into a sweet grainy porridge. 
The next step is to deactivate the amylase, this is achieved by increasing the temperature into the 80c range.   
This all requires time to cool, so should be prepared at least one day in advance. It may also be refrigerated for several days. Typically an Aromastück addition of 10%, based on total flour %, is calculated into a formula.
Due to the preperation time and care involved, the Aromastück is a seldom practised method in todays world of commercial baking short cuts. The rewards in aroma and eating qualities are there though and for the craft baker or serious home breadhead it's all quite feasible.  http://joyofgluten.weebly.com/bread-blog-gallery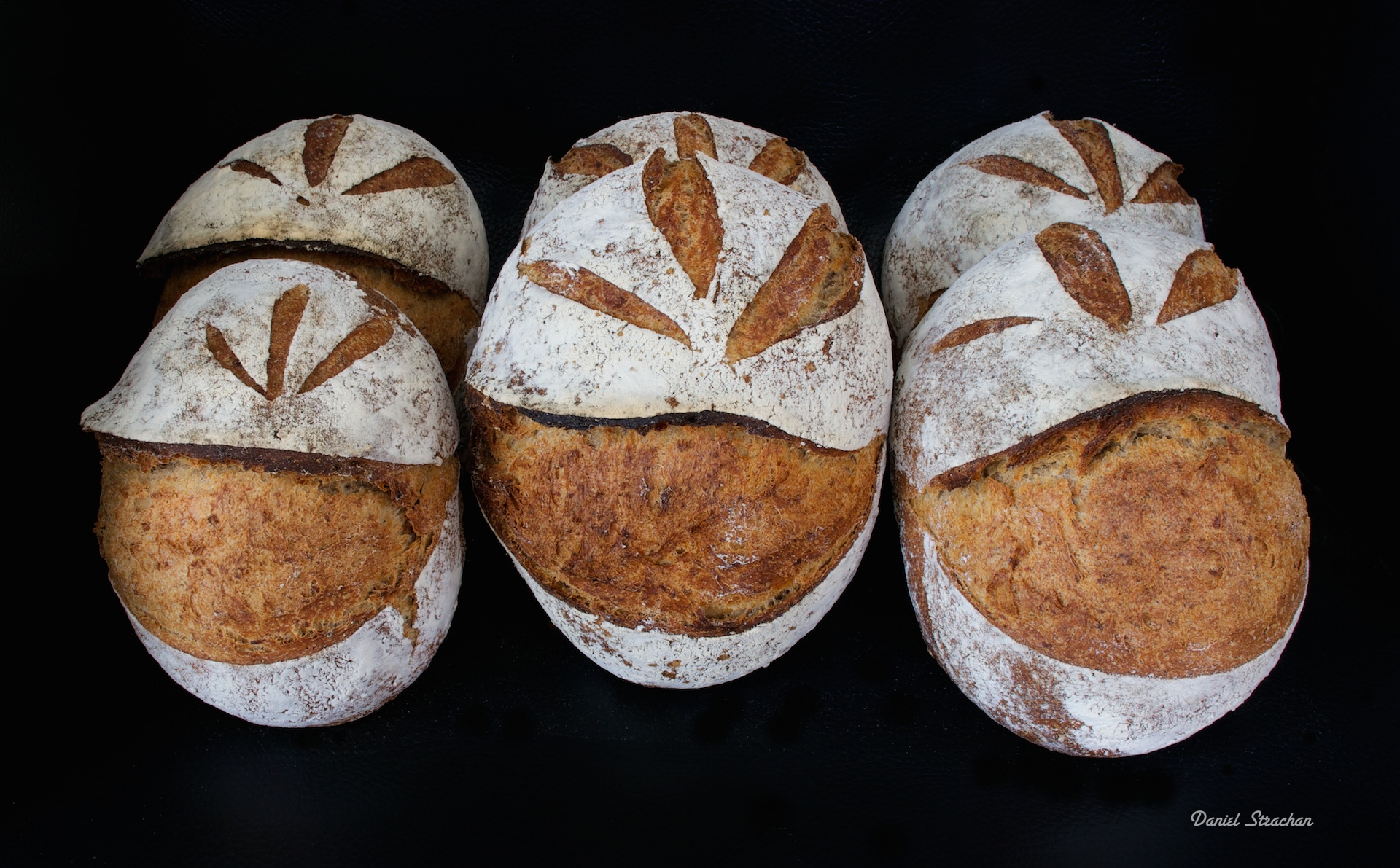 Source: Fresh Loaf