Another FWSY Field Blend #2
Submitted by
greenbriel
on February 17, 2015 – 11:07am.
Looks like a few of us making this one this week! I made one last week but gave it away, I get to eat this one! Tasty flour blend.
I threw a bit of ice in the combo cooker before it went in the oven. Think the extra steam may have given slightly better bloom. Scored with a straight razor. I feel like I've got the banneton flouring about right these days, a HUGE help for me was watching the Forkish video where he gives the bannetons a sharp rap on the bench to get the proofed loaves out. I had a lot of trouble with long proofing before that. I'm just using AP flour, no rice, may have to try that too, everything helps!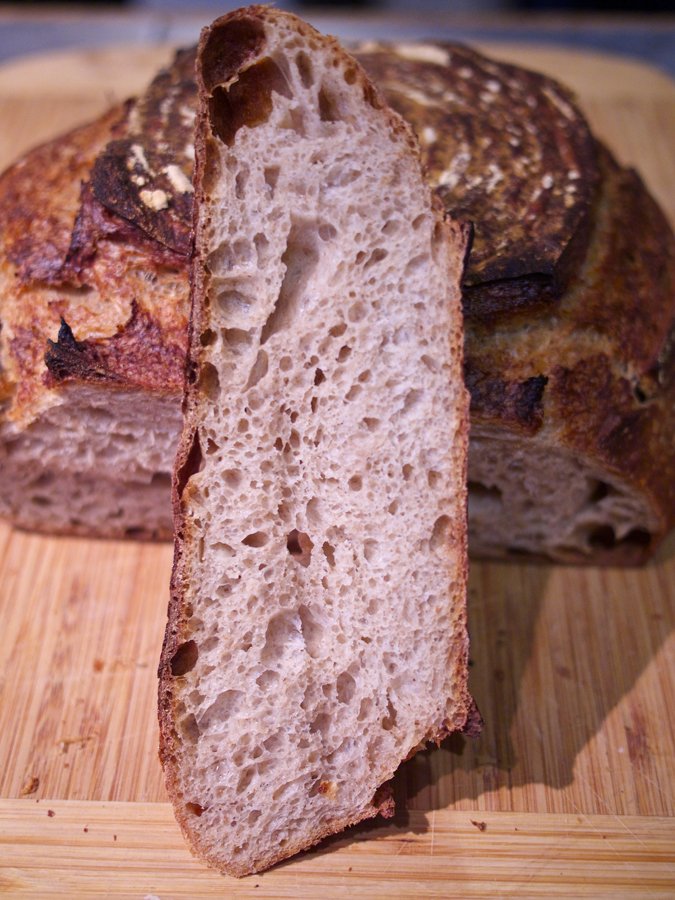 Source: Fresh Loaf