Submitted by
greenbriel
on March 8, 2015 – 3:18am.
I lied. I changed more than one thing and I made two batches again! But it worked out this time, or at least one batch did.
First I made a batch of Forkish's FWSY all-levain overnight country blonde, but I messed up by using my 100% hydration starter where he uses 80% (I'll figure out the math one day). The dough was extremely slack, despite six stretch and folds. As I mentioned in a comment elsewhere, I ended up with a bastard child of ciabatta and baguette (ciabette or baguetta?), but I have to say they were delicious. Nice and tangy on the day of baking, a bit mellower next day. I'm proud of my Brooklyn SD starter! Hard to shape and score due to the slackness.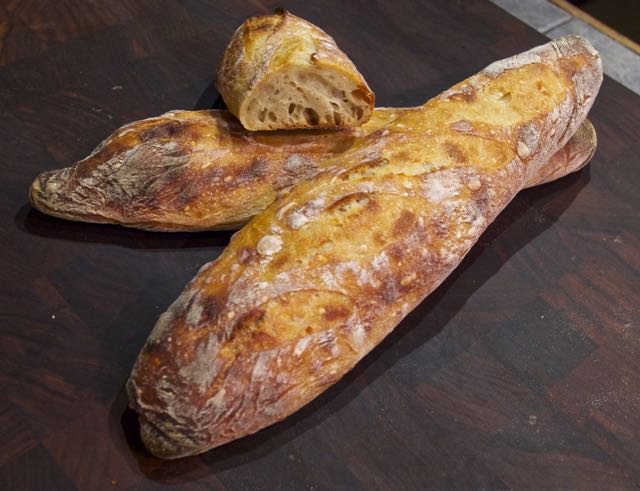 Crumb was nicely holey and glutinous/custardy: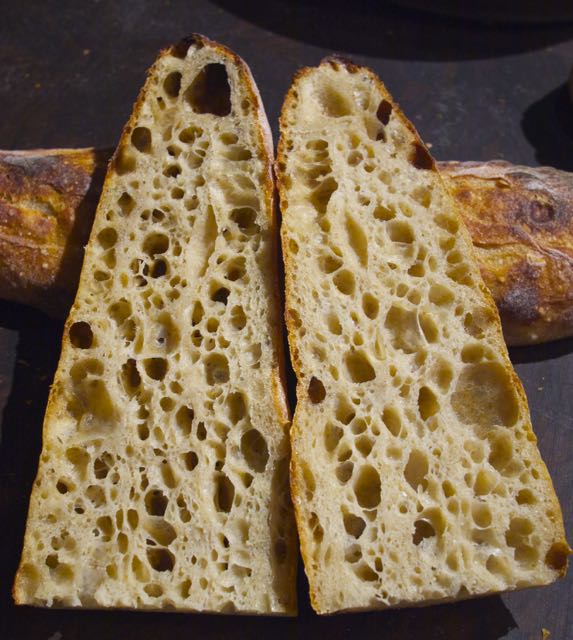 As soon as I saw these were not going to be my breakthrough baguettes, I started a batch of txfarmer's straight dough. As usual I traded 50g of AP for 25g w/w and 25g dark rye for flavor, and added a 30 min autolyse. After my last failure I was taking no chances and put one cast iron Mega Steam pan and one plain CI pan (getting lava rocks this weekend) on the oven floor as I started preheating. I got more steam than ever before! It was billowing out of the vent (I tried to block it with tea towels) and even out of the sides of the door—never seen that before!
Shaping and scoring were decent, and I think I helped my effort by making 16″ demis instead of my usual 20″ demi+ size. The smaller size made it easier for me to limit myself to three slashes rather than the four or five I usually attempt. I made a very conscious attempt to overlap by 30% and tried to keep the lame angle correct. There's still some inconsistency between the scores, but overall I am pleased. Watched the bake like a hawk; steam came out at 6 minutes, total bake was 30 mins +5mins with oven off and door cracked.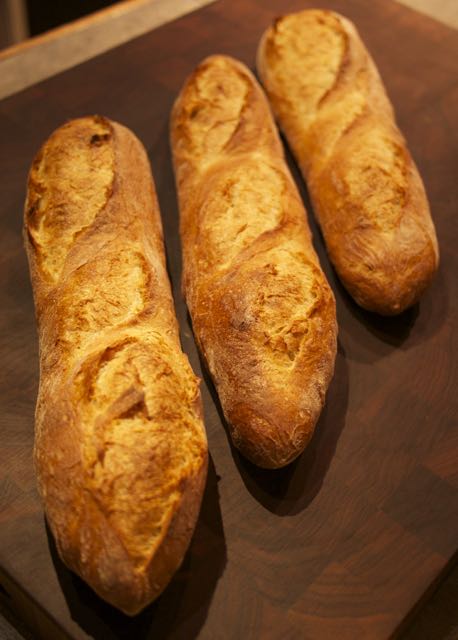 Ears! Not Spocklike (RIP, Leonard), but better than usual. Less Nessie!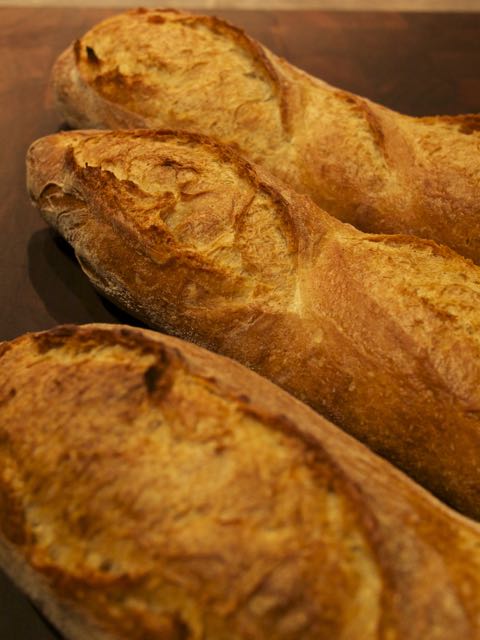 Crumb: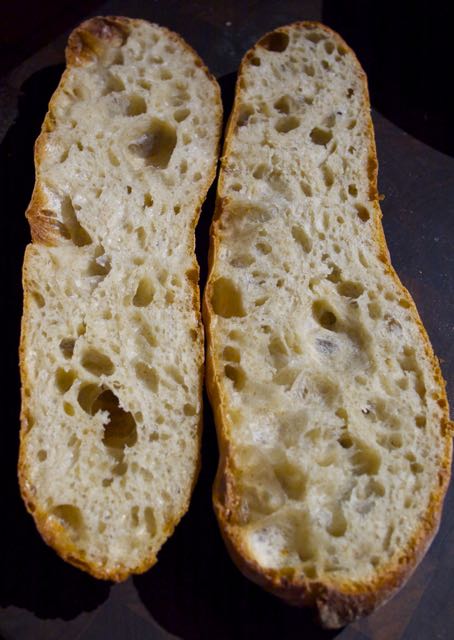 And just to prove I'm really a Brit 😀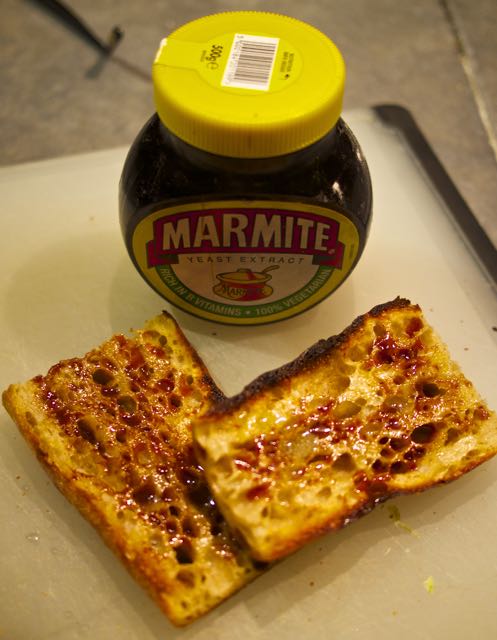 Thanks once again to all the fine folks here for the encouragement and insight. Now to try it with other recipes and aim for consistency!
-Gabe
Source: Fresh Loaf