Baguette proofing with a chilly twist
Submitted by
alfanso
on February 28, 2015 – 11:46am.
No, not a chilly winter, at least not here in Florida where it remains delightful through the winter months.  But rather a chilly twist to my proofing stage.  My kitchen runs warmer than many, and proving my baguettes can be a bit of a coin toss at times.  Anywho, a few bakes ago, when I split my Field Blend #2 dough into a DO boule and two gros baguettes, I decided to retard the shaped baguettes in the refrigerator for the proofing step.  Mr. Forkish suggests baking this dough, albeit as a DO boule, right out of the refrigerator, so who am I to disagree?
Well, I really liked the results out of the oven, but I was also attracted to the idea of the refrigerated control of the proof and also the feel of scoring a chilled baguette.  So two days ago I repeated that cold proof step with a batch of SJSDs and today I decided to let that train keep rolling with a batch of "Baguettes a l'Ancienne with Cold Retardation", a formula posted here in April 2010 by DonD.
http://www.thefreshloaf.com/node/17415/baguettes-l039ancienne-cold-retardation
Here is how DonD describes his creation:
 My first post in April of last year was about a side by side comparison of two of my favorite baguette formulations by Philippe Gosselin and Anis Bouabsa that David Snyder had previously published here on TFL. It was a tough choice to decide which one was better. The Gosselin baguette had an unequaled sweetness due to the overnight cold autolyse and the Bouabsa baguette had an incredibly complex taste due to the cold retardation. I was thinking why not have the best of both world so I started to experiment with combining the two formulations. After a couple of tries, I have succeeded in making a baguette that has the best attributes of both.
And below is my short pictorial history of cold proofed baguettes.
Field Blend #2 Gros Baguettes (yes these are giants even if they don't seem so)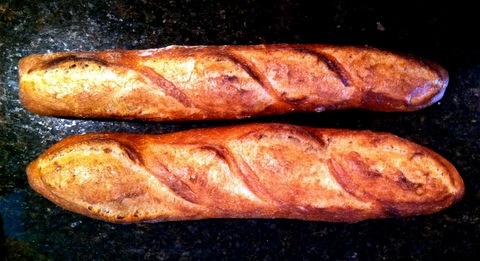 SJSD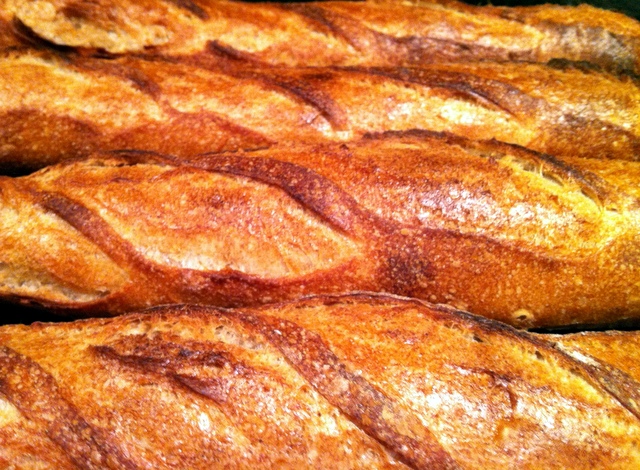 Gosselin Baguettes a l'Ancienne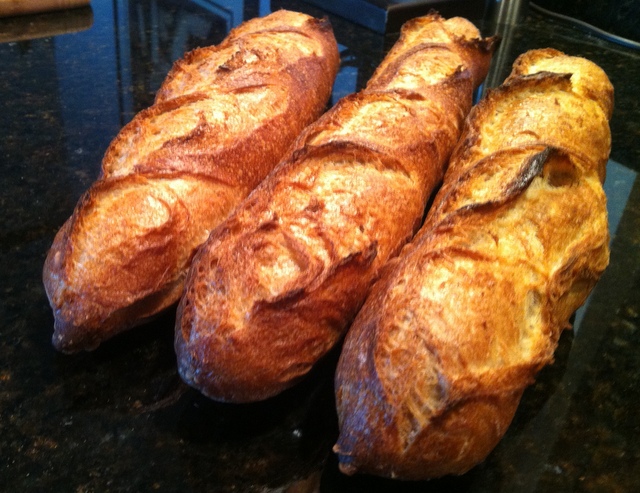 (and my "spelunking" shot from today's bake)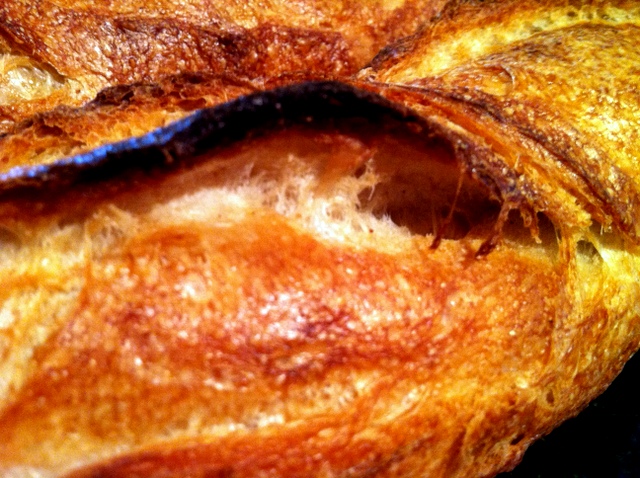 For anyone ready to take the next step beyond the standard and wonderful baguettes so many of us practice, I suggest DonD's formula.  Give it a whirl.  It is an IDY formula, but a next step even beyond this is the Gosselin SJSD version from Oct. 2012 by David Snyder (which will be coming up on my roulette wheel of bakes in short order).
alan
Source: Fresh Loaf