Forkish Saturday 75% Whole Wheat Bread
Submitted by
Obzokie
on January 3, 2015 – 2:12pm.
I am new to bread baking, so new that this loaf broke my bread baking cherry.  Anyway, I thought I'd give the Forkish Saturday 75% Whole Wheat Bread a go.  I followed the instructions as laid out, (specifics below) and these are my results.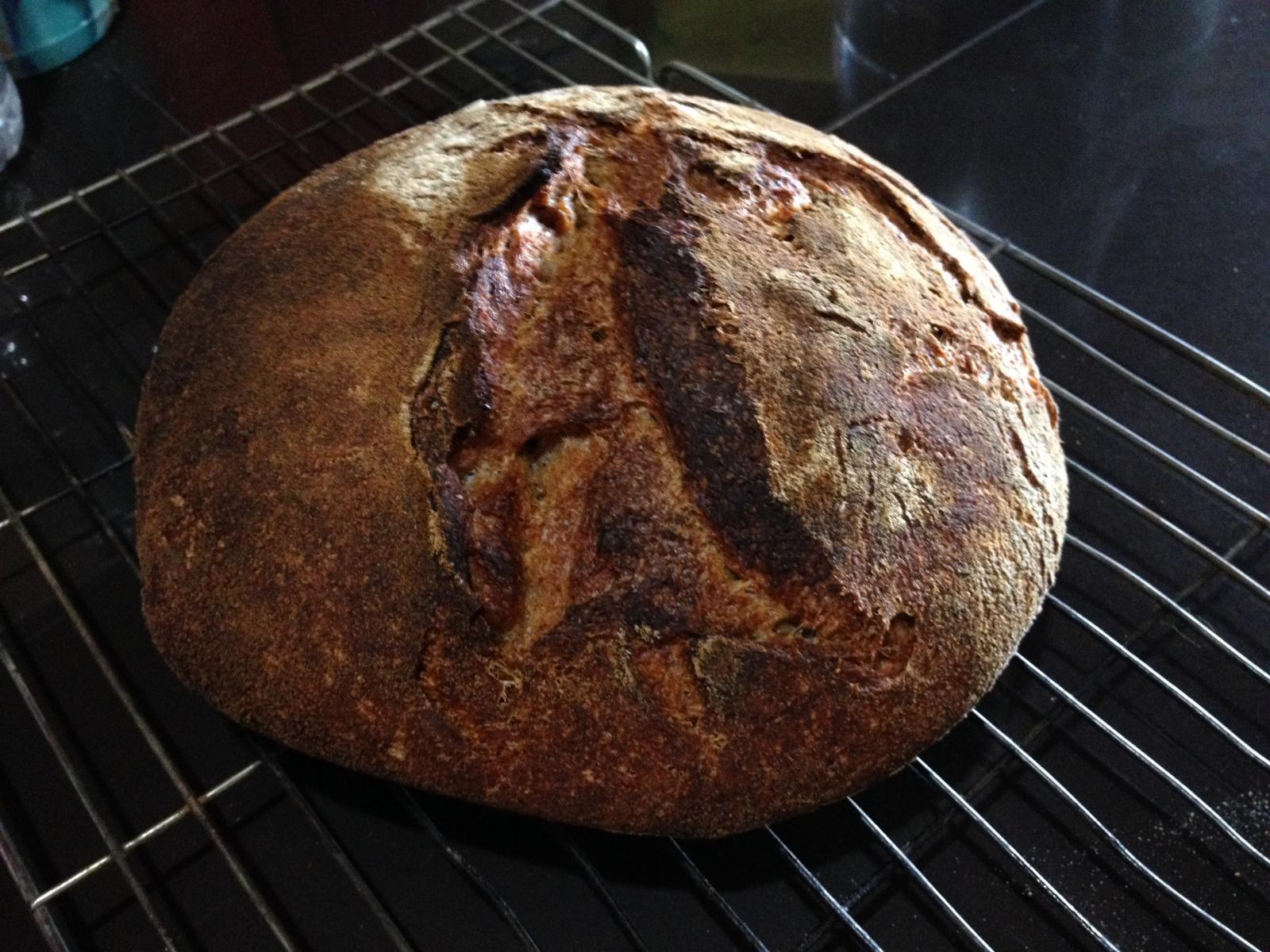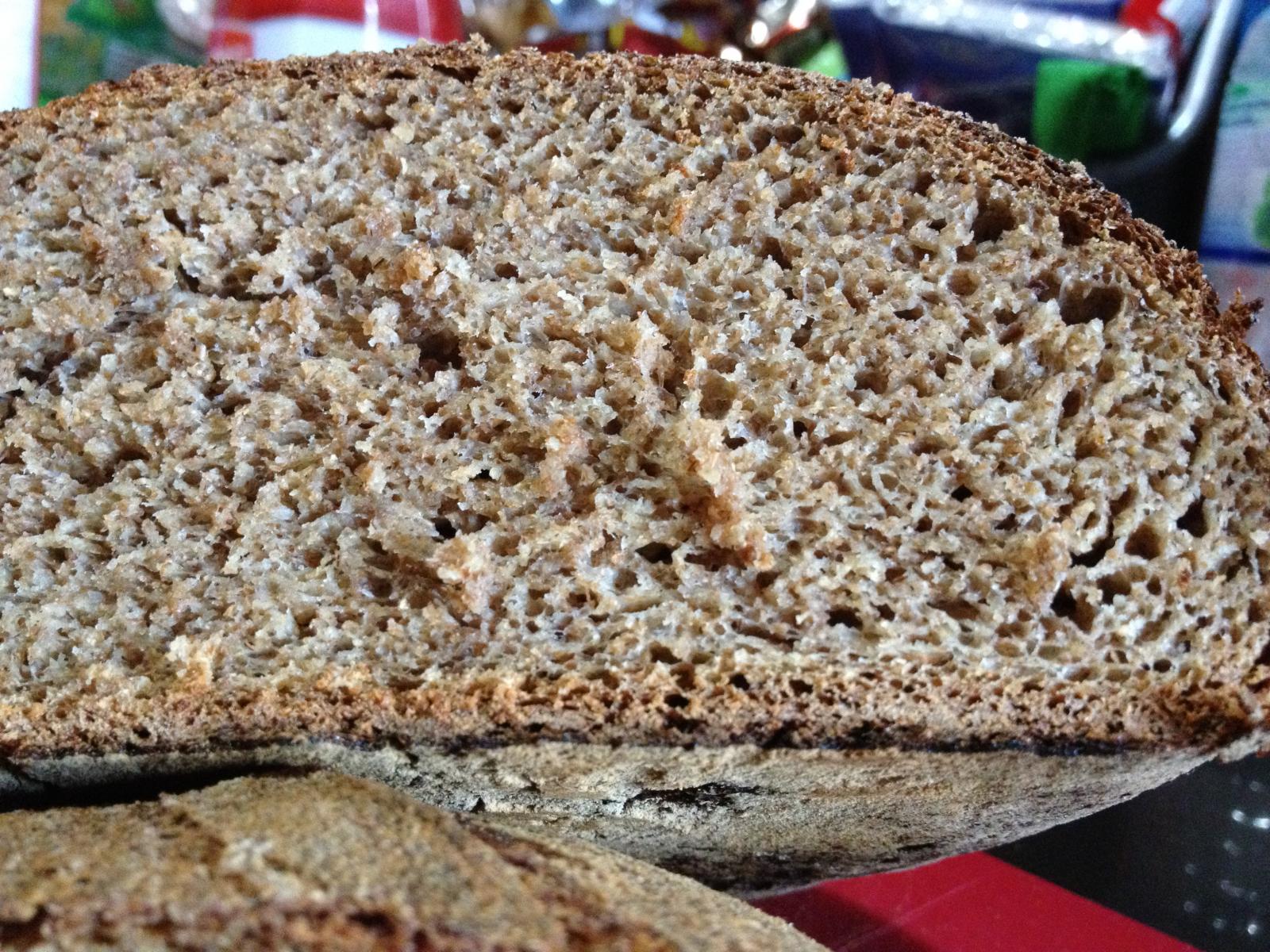 The ambient room temperature is 27-28C, and this can not be adjusted.The temperature after mixing was 28C, 2C higher than the desired temperature.
I am fairly content with the results, but am a little unsure as to whether the crumb is too dense, even after taking into account it's 75% whole wheat make-up.
Source: Fresh Loaf