Getting closer to the perfect baguette
Submitted by
jaxler12
on June 9, 2015 – 12:01pm.
Okay, maybe the subject is a bit misleading because can we really ever achieve perfection? But it doesn't stop us from trying now does it? My most recent experiment produced, in my humble opinion, my best baguette appearance wise. Over the last few months I've been thrilled with the improvement in my shaping and especially with my baguette shaping. I remember the days when I had difficulty shaping LOW hydrated doughs. But after lots and lots of practice shaping has become so much easier. This dough had a hydration level of about 80%, but I was still able to get a tremendous amount of surface tension during the final shaping.
Now, appearance is one thing, but mouthfeel, flavor and taste are another. I was extremely curious to cut into my newest creation and find out if I had hit the fermentation correctly. I was even more curious to take a bite! What I found was both helpful and encouraging, but not quite "perfect". The crust was terrific, crisp and crunchier than any of my previous attempts. The taste was really good and far better than my standard french baguettes. There was a creamy, nuttiness with just a small amount of tang coming through from the sourdough. My biggest issue was that the crumb was not as open as I would've liked, especially for a 80% hydrated dough. I'd attribute this to the fact that it was a tad underproofed with the possibility that I overworked the dough in the early processes of mixing.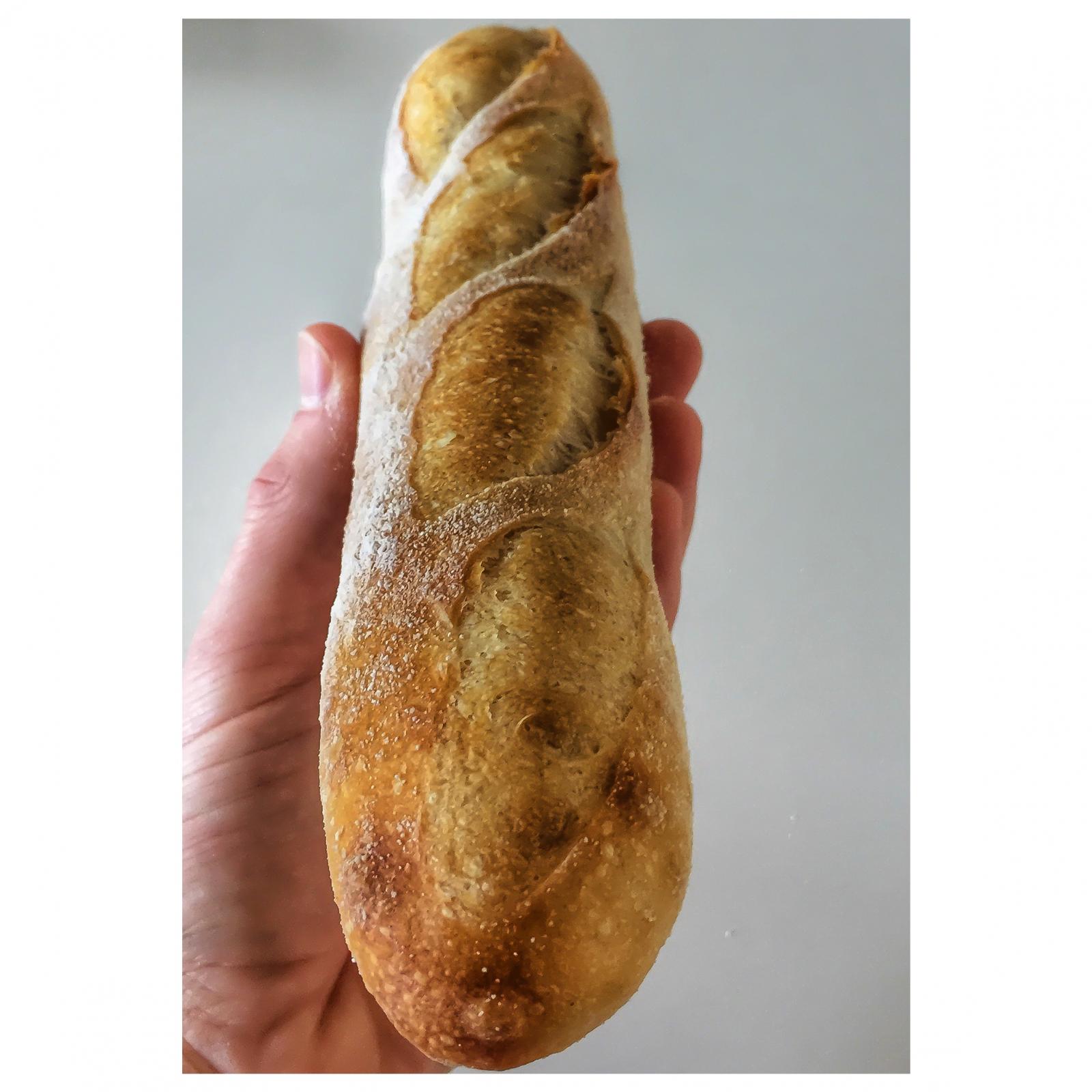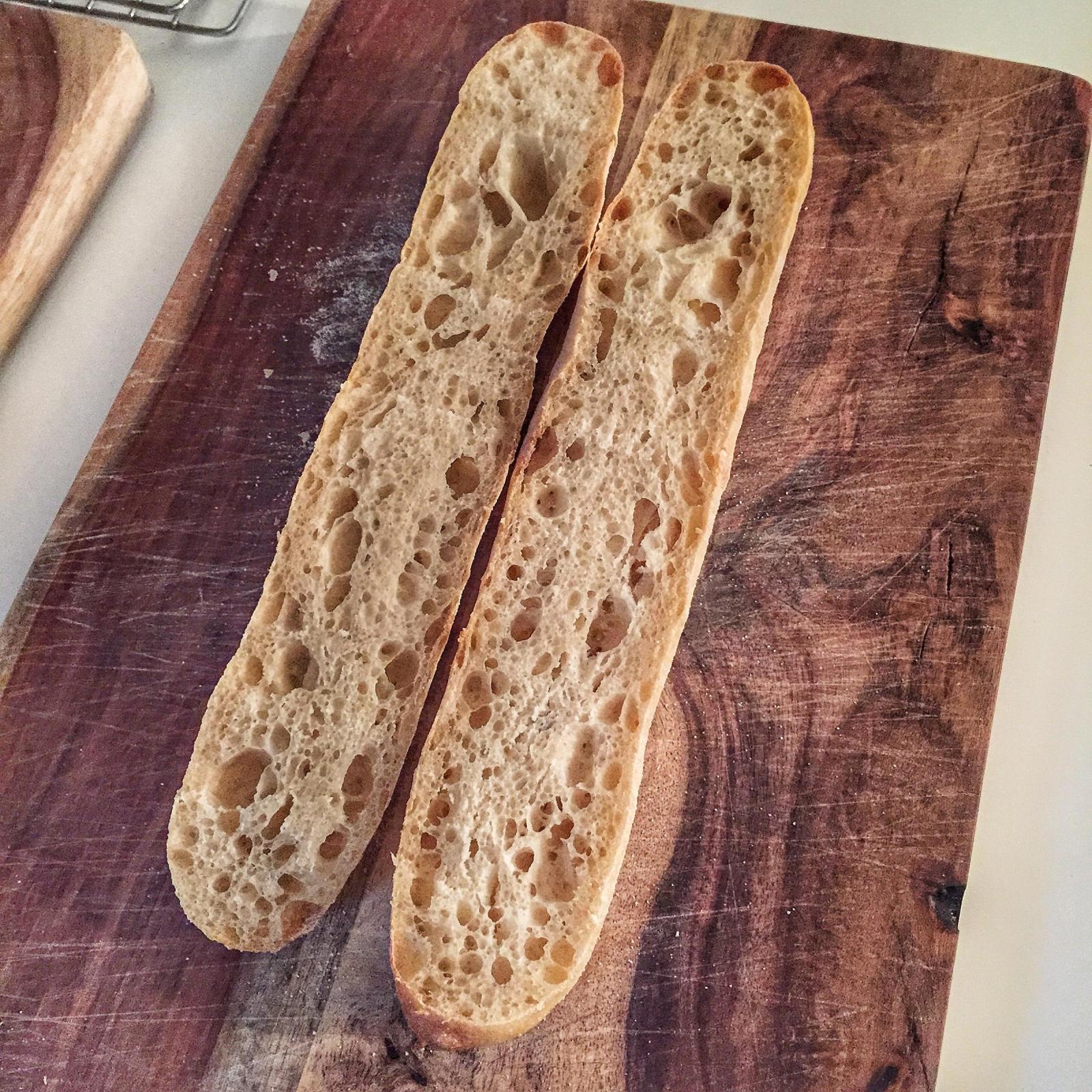 Source: Fresh Loaf