Lucy Takes Another Shot at Not So Tzitzel Like Sprouted Rye
Submitted by
dabrownman
on January 23, 2015 – 1:51pm.
We baked a version of rye bread called Lucy's Sorta Tzitzel back in the middle of August and it turned out to be one of the very best rye breads we have made to date – found here.
http://www.thefreshloaf.com/node/39721/lucy%E2%80%99s-sorta-tzitzel-sprouted-sourdough
So naturally, Lucy wanted to try and mess with it and see if she could improve on it somehow to make it more Tzitzelish.  She dropped the whole grains to 40% from 60% but made them all sprouted rye instead of equal amounts of rye and wheat with only half of them sprouted.   Tzitzel doesn't have any sprouted grains in it but, since sprouted grain taste so much better, Lucy says –why not?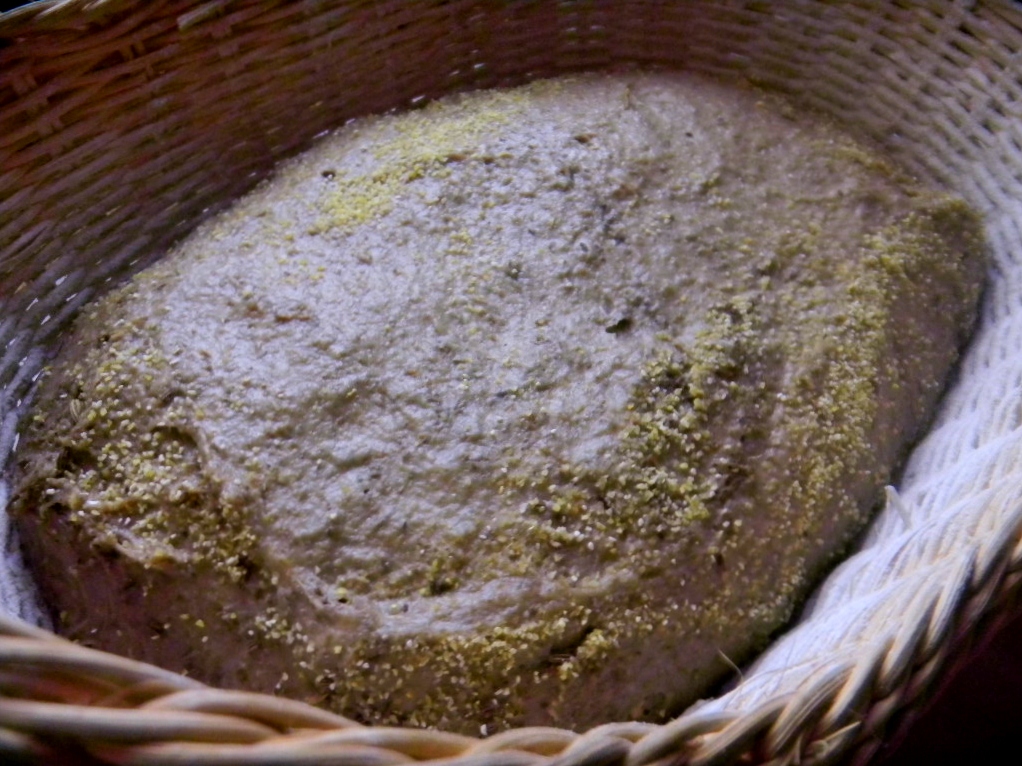 Lucy remembered to use some corn meal on the crust this time which is traditional and shaped the bread into an oval shape which is closer to the traditional batard than a boule.   She also upped the bread spices considerably to get closer to the traditional rye.   She also used some barley malt syrup this time in place of the red malt which would get a bit closer to traditional rye bread.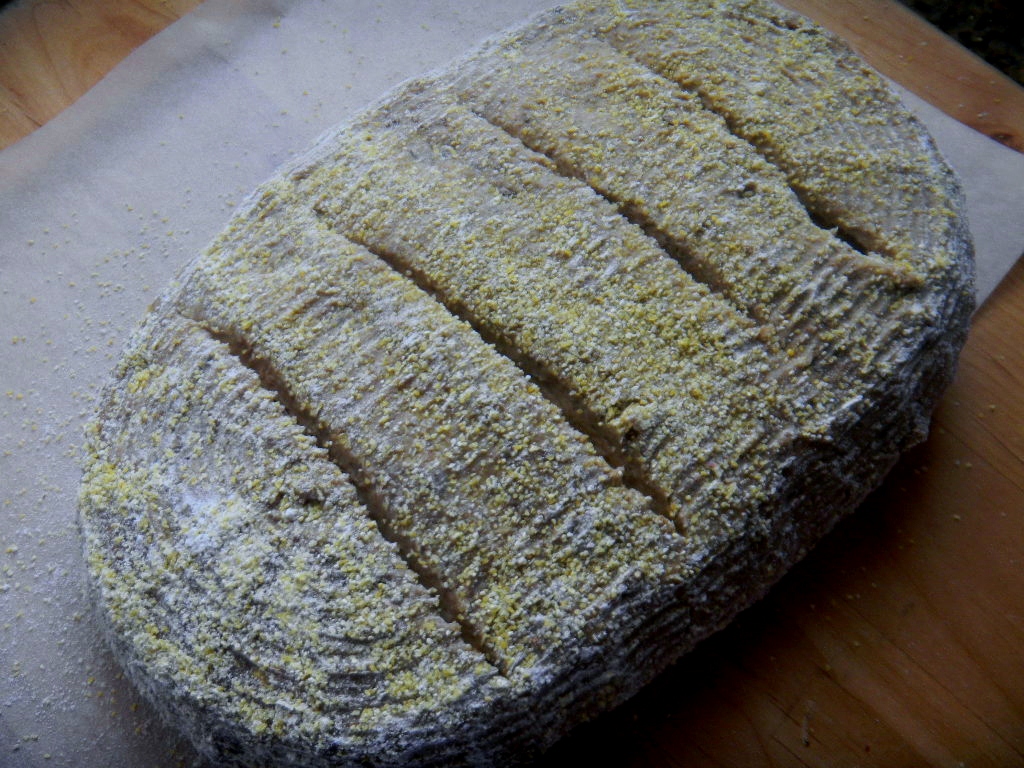 She also decided to up the hydration this time even though the last Tzitzel Like bake had 50% more whole grains and came out perfect.  Hey, she won't listen to me about the hydration anyway so I just go with the flow which in this case was a sticky, sloppy mess that never stopped sticking to the counter until the end of the 3rd set of slap and folds.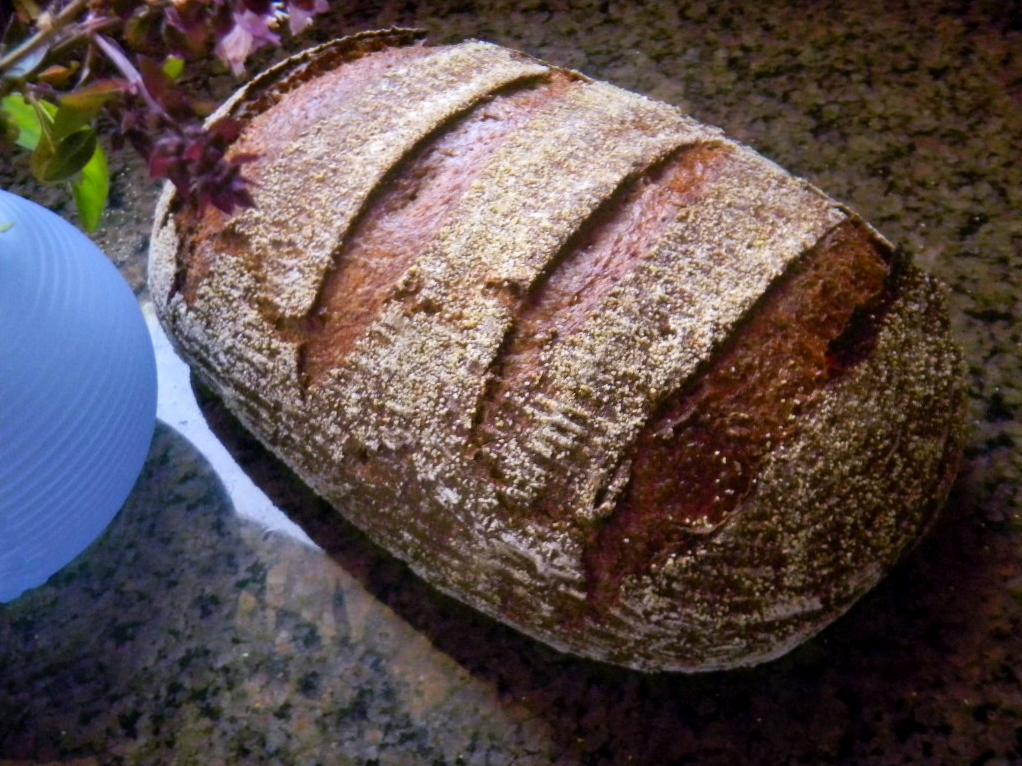 She strayed from tradition by using a New Belgium porter from Fort Collins, CO for all of the dough liquid.  As far as the process goes, we followed the previous Tzitzel bake with the exception that the long cold retard was reduced to 16 from 20 and the dough was allowed to proof on the counter for 3 hours on a heating pad before Big Old Betsy was fired up to ramming speed.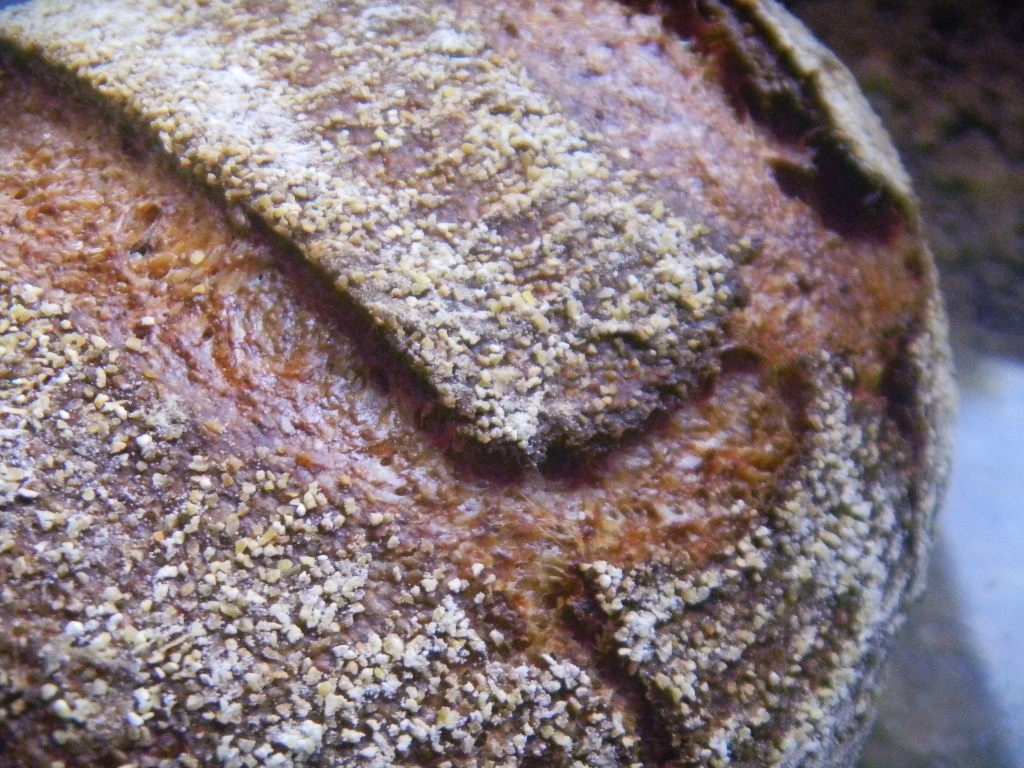 We slashed the oval more traditionally than the T-Rex we used the last time and  we also decided to bake under the Magnalite turkey roster bottom, used as a cloche, instead of using Mega Steam which is much more work than we wanted to expend today. 
What is better than LA red hot tamale and chicken taco?August was hot, so the last rye bake really proofed well in the fridge but this one, in the AZ winter cold, just didn't move along as fast.  In fact it hardly puffed itself up at all in the fridge.  Temperature really makes a huge difference in how bread ferments and proofs.  So we hoped our rule of: watching the dough instead of the clock would work out so that all would be fine in the end.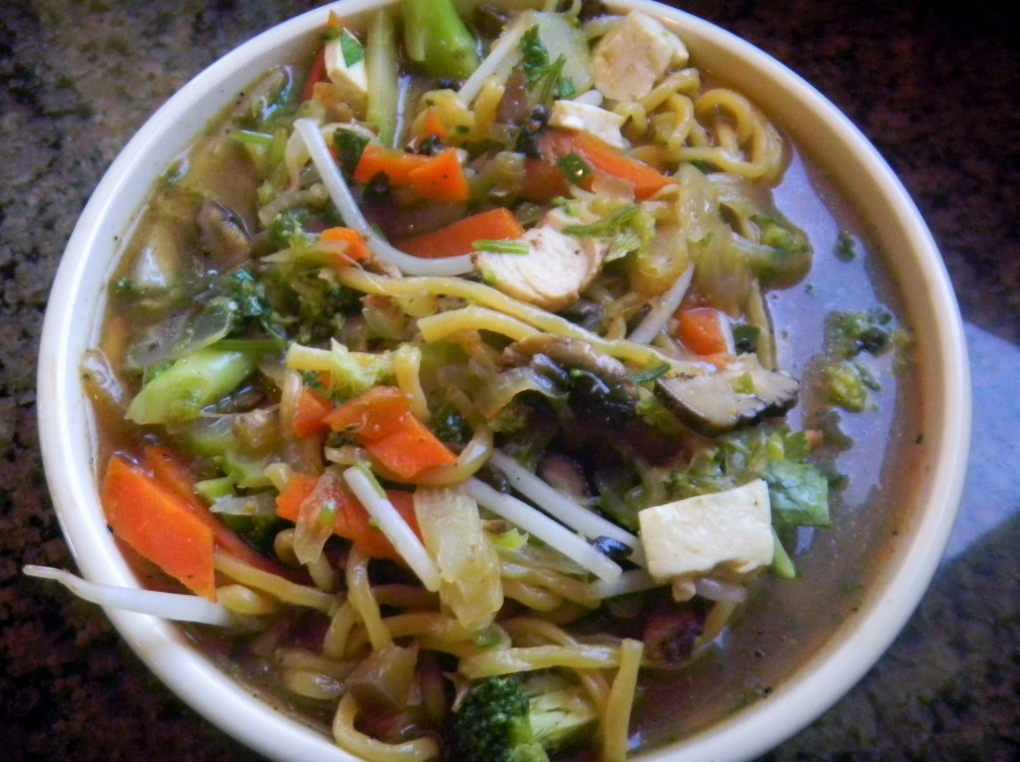 We are really starting to get into home made fresh noodles,  can trailrunner's SD ones be far behind?  This bread baked up nice and brown, sprang and bloomed well enough and smelled teriffic as it baked – must have been the bread spices.
Can't wait to see the crumb  
| | | | | | |
| --- | --- | --- | --- | --- | --- |
| SD Levain Build | Build 1 | Build 2 |  Build 3 | Total | % |
| 10 Week Retarded Rye Sour Starter | 8 | 0 | 0 | 8 | 1.42% |
| 27% Extraction Sprouted Rye | 8 | 17 | 34 | 59 | 10.44% |
| Water | 8 | 17 | 34 | 59 | 10.44% |
| Total | 24 | 34 | 68 | 126 | 22.30% |
|   |   |   |   |   |   |
| Levain Totals |   | % |   |   |   |
| Flour | 63 | 11.15% |   |   |   |
| Water | 63 | 11.15% |   |   |   |
| Levain Hydration | 100.00% |   |   |   |   |
| Levain % of Total Flour | 11.15% |   |   |   |   |
|   |   |   |   |   |   |
| Dough Flour |   | % |   |   |   |
| 72% Extraction Sprouted Rye | 162 | 28.67% |   |   |   |
| KA Bread & La Fama AP 50/50 | 340 | 60.18% |   |   |   |
| Total Dough Flour | 502 | 88.85% |   |   |   |
|   |   |   |   |   |   |
| Salt | 11 | 1.95% |   |   |   |
| New Belgium Portage Porter 340 | 355 | 62.83% |   |   |   |
| Bread Spices | 20 | 3.54% |   |   |   |
| Barley Malt Syrup | 22 | 3.89% |   |   |   |
|   |   |   |   |   |   |
| Dough Hydration | 70.72% |   |   |   |   |
| Total Flour w/ Starter | 565 |   |   |   |   |
| Tot. New Belgium Portage Porter 355 & Water | 418 |   |   |   |   |
|   |   |   |   |   |   |
| Total Hydration w/ Starter & Adds | 76.71% |   |   |   |   |
| Total Weight | 1,036 |   |   |   |   |
| % Whole Sprouted Rye | 39.82% |   |   |   |   |
And Lucy reminds us not to forget the salad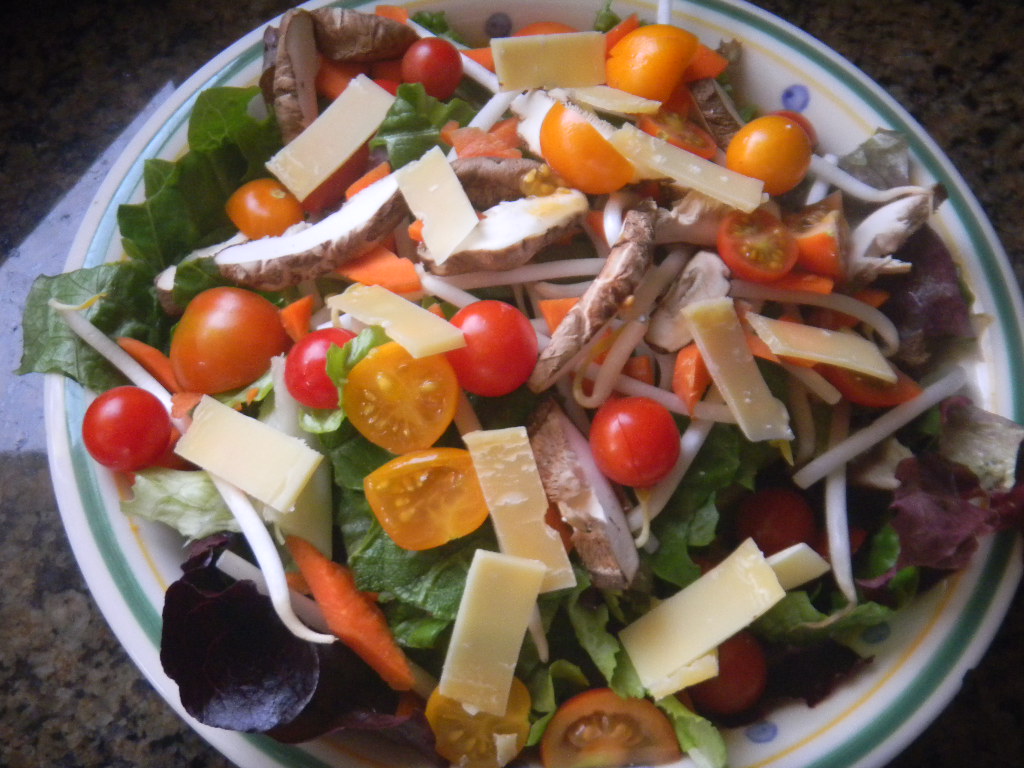 Source: Fresh Loaf