Submitted by
The Bread Stone…
on March 24, 2015 – 11:25am.
Hello all! I am pretty new here, but would love to share the mini baguettes made this weekend in my wood fired brick oven!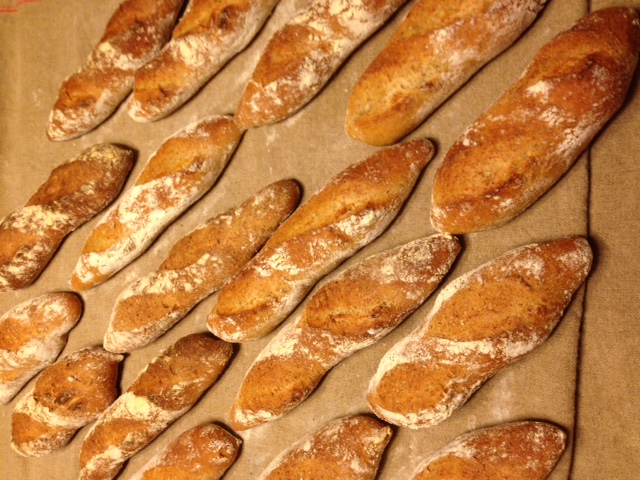 One of my favorite recipes is on our blog post. If you've been wanting to make mini baguettes, just use 250 grams instead !
http://www.breadstoneovens.com/blogs/news/2565792-baguette-recipe
What's your favorite way of making baguettes?
Source: Fresh Loaf