Overnight Country Blonde, take 3
Submitted by
Skibum
on June 12, 2015 – 1:49pm.
Well, I thought I would try out my new oval shaped brotform and I like the result. Like my round form it is made for 500g of dough. I used a half of KF's formula, then divided it for the two small forms.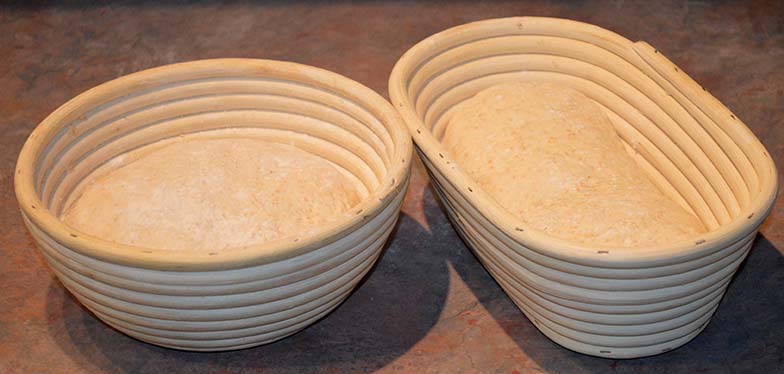 The dough has just been placed in the brotforms to proof. After 3 hours the dough had risen above the forms comfortable. Each loaf was 612 grams and perhaps the upper limit for these forms.
Once again the loaf in the round form stuck badly, so I have worked on that problem today. The only thing I changed up was a longer autolyse of 6 – 7 hours to see if that would open up the crumb. It didn't.
I think I over did the bulk ferment as it peaked then fell back somewhat. I did the final mix at 3:30 pm which was too early. By 7:00 am the bulk had fallen.
Happy baking folks, Ski
Source: Fresh Loaf