Submitted by
jaxler12
on March 16, 2015 – 11:18am.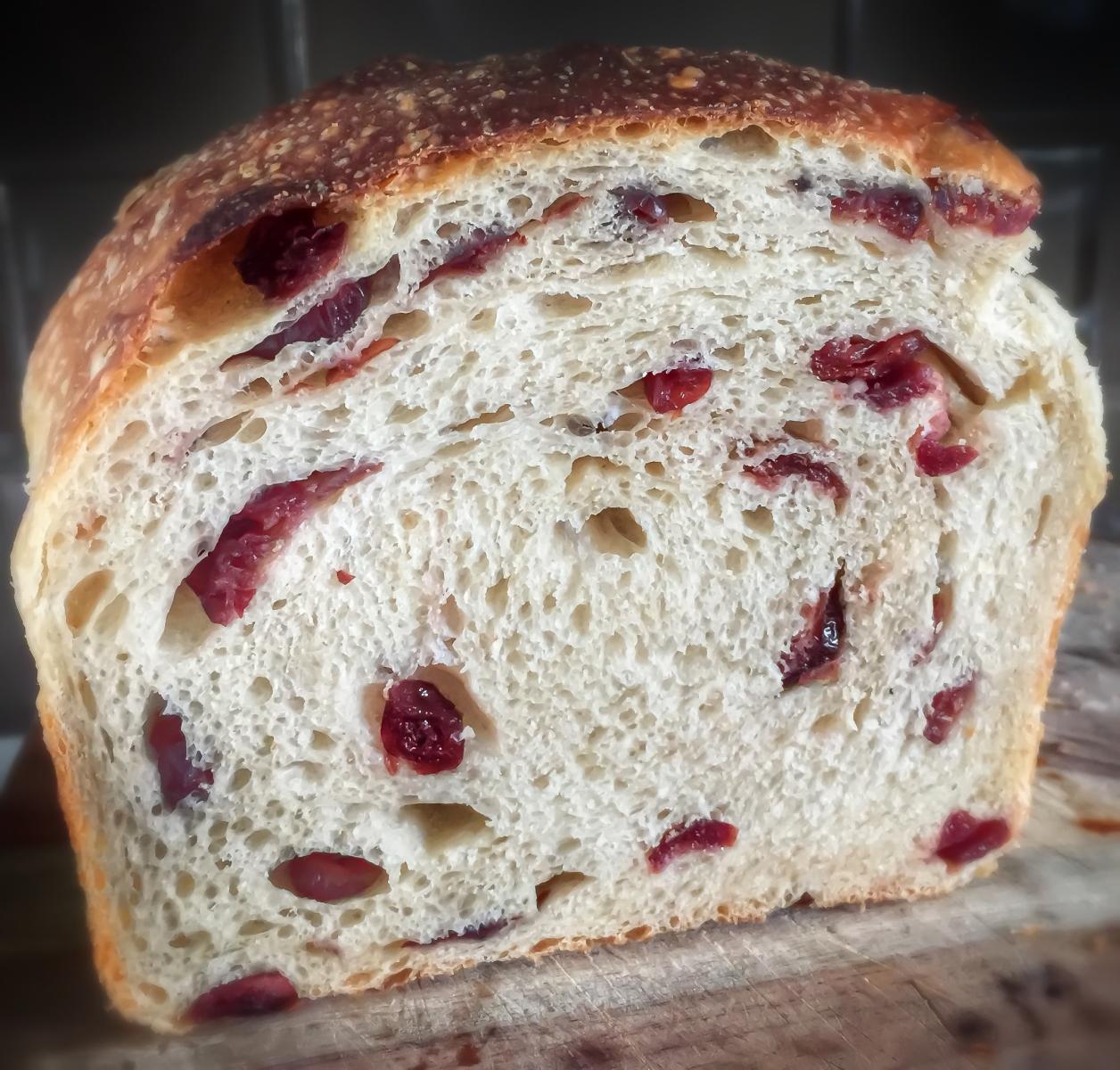 This might be my wife's new favorite. 75% Bread flour, 25% Spelt Flour, 69% water, 20% sourdough starter (100% hydration) 2% salt, 2% sugar, 20% craisins. 2-3 stretch and folds over the course of 2 hours. Into 50F fridge overnight. Taken out in morning shaped and proofed in loaf tin. Into 375F oven for 35-40 minutes (Internal temp:200-205F). Brushed with melted butter before and after loading into oven. 
Tender crumb with great overall taste. Loved the look of the crust. Perfectly browned and blistered. Had my first slice with some butter and strawberry jam, but was definitely just as tasty on it's own. Can't stop thinking about how good this would be with some brie cheese spread on top. This ones a keeper!
Source: Fresh Loaf