SOS!! Gas in the building has been turned off
Submitted by
Cher504
on April 14, 2015 – 7:59am.
just as my dough began the bulk ferment! I'm making Eric's favorite rye today. As it turns out, they're doing some (unexpected) work in my apartment building today on the gas lines and it's supposed to be off until 5PM. EEK! 
I began the bulk ferment at 10;20 AM and it's already starting to grow. I put it by an open window hoping to slow things down, but…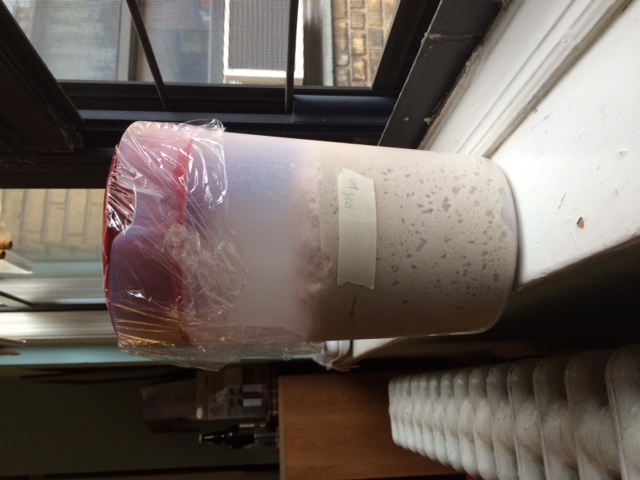 (I must learn how to turn the photos around!)
Can anyone advise me if its OK to put this into the refrigerator for several hours? Its got @650g rye sour, 1 tsp instant yeast and around 800g first clear bread flour. It's been fermenting at cool room temp for about 20 min.
 Thanks!!!
Cherie
Source: Fresh Loaf