Sprouted 4 Grain Sourdough – 100 % Whole Grain
Submitted by
dabrownman
on June 12, 2015 – 10:38am.
This week Lucy continues her infatuation with sprouted and whole grains by going big to come up with a 100% whole grain bread that had 50% sprouted grains in it.  The sprouted grains were equal amounts of spelt, rye, Kamut and wheat.  The non sprouted whole grains were wheat making the non wheat sprouted grains in this bread 37% of the total.  It all sounded pretty healthy and tasty to me.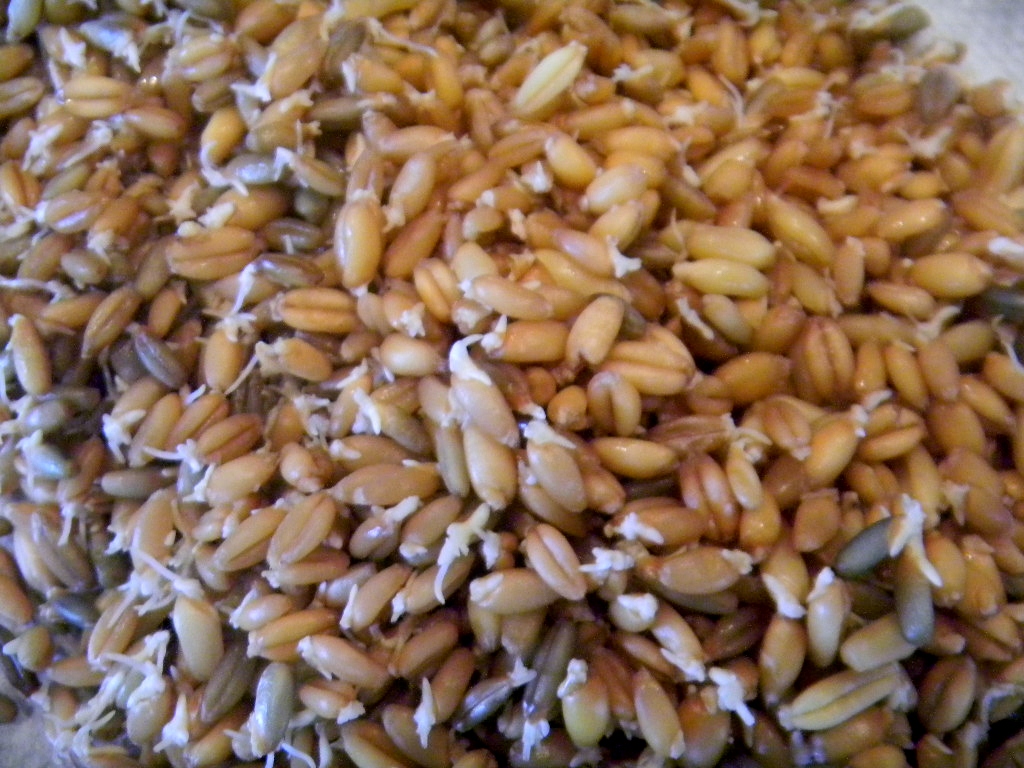 Instead of using our small amount of held back levain from last week bake, like the past few Friday bakes, we used a  bit of our rye sour starter that has been stored for 8 weeks in the fridge hopefully getting sourer.  We had no trouble getting the starter perked up during the levain build.  We fed it the sifted out 15% extraction hard bits of the non sprouted whole wheat for the first 2 stages.  These stages were of 2 and then 3 hours.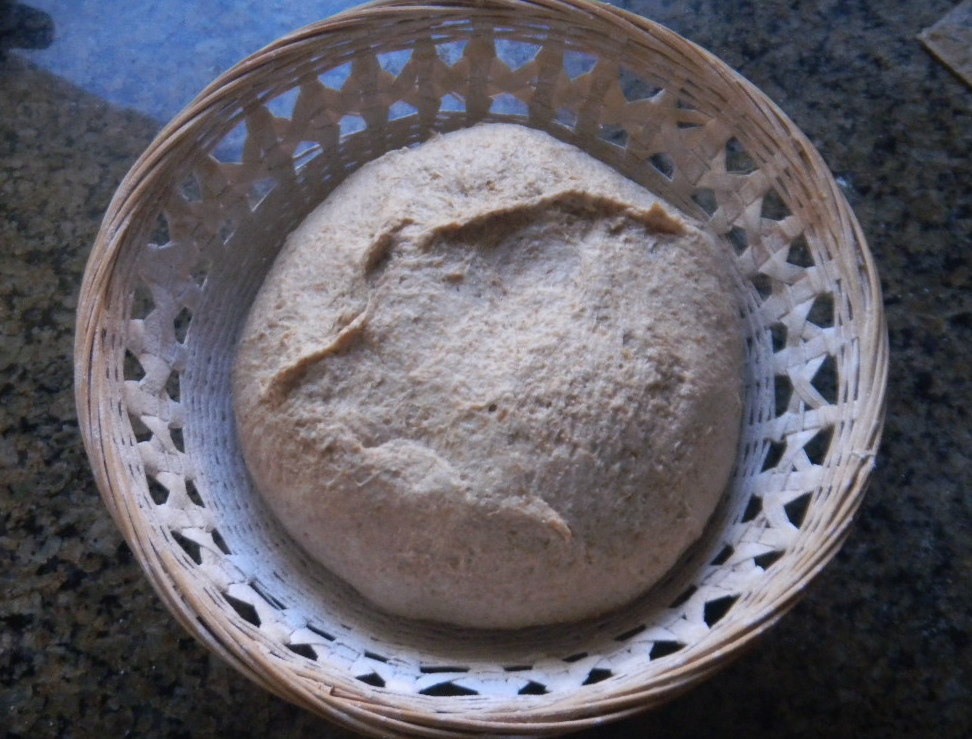 We then fed the levain the 85% extraction of the non sprouted wheat for most of the 3rd stage which doubled easily in 3 hours during the AZ kitchen summer heat of 86 F.   We always figure that it is best to get the hardest bits in the mix wettest the longest.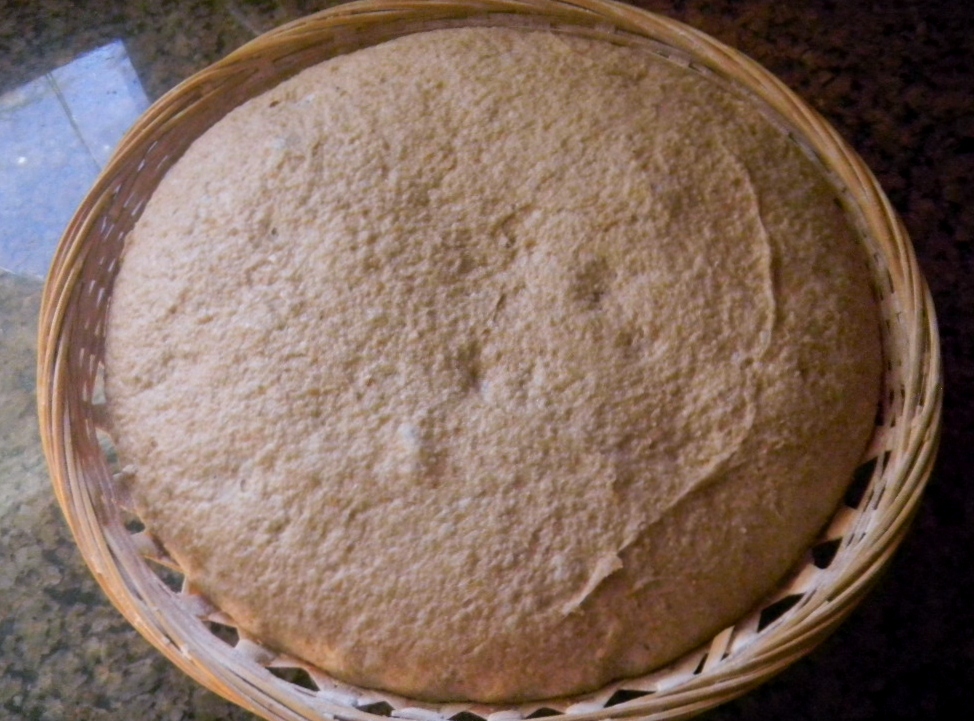 It is amazing to me how well the No Muss, No Fuss Starter works for virtually no maintenance effort at all.  It has been a while since we built a WW starter for a Friday bake too – can't even remember the last time.  Once the levain had doubled we retarded it for 24 hours.  It came out to be 16.5% pre-fermented flour in the levain.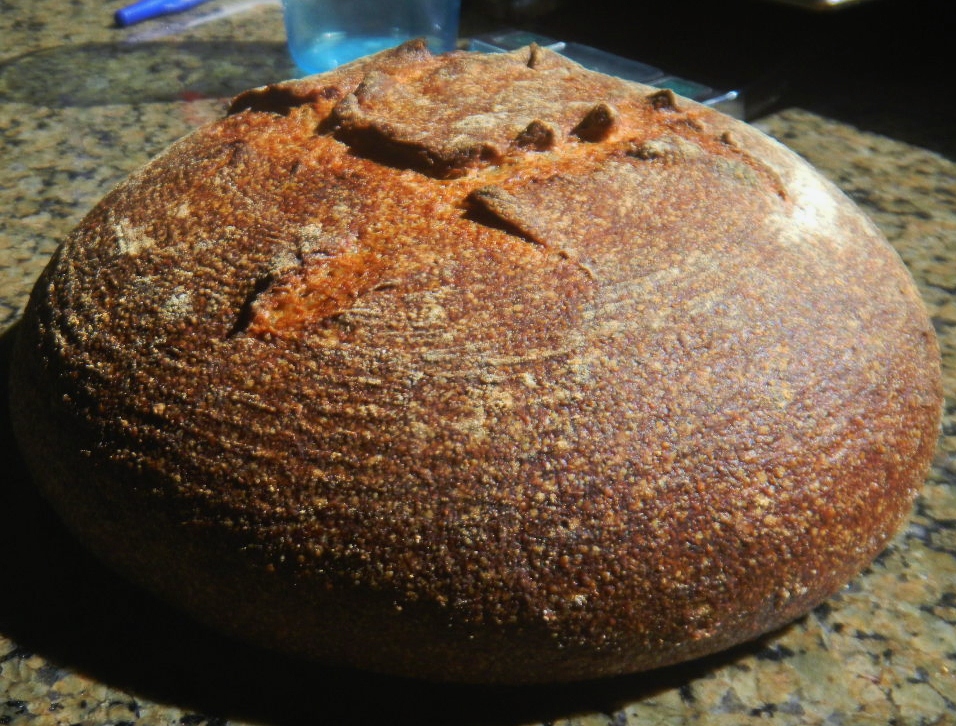 While the levain wormed up the next day we autolysed the dough flour and water only – no levain, no salt for 2 hours.  Once everything came together we did 3 sets of slap and folds of 8 1 and 1 minute, adjusting the water during the first set.  We then did 3 sets of stretch and folds from the compass points only.  All the gluten development was done on 15 minute intervals.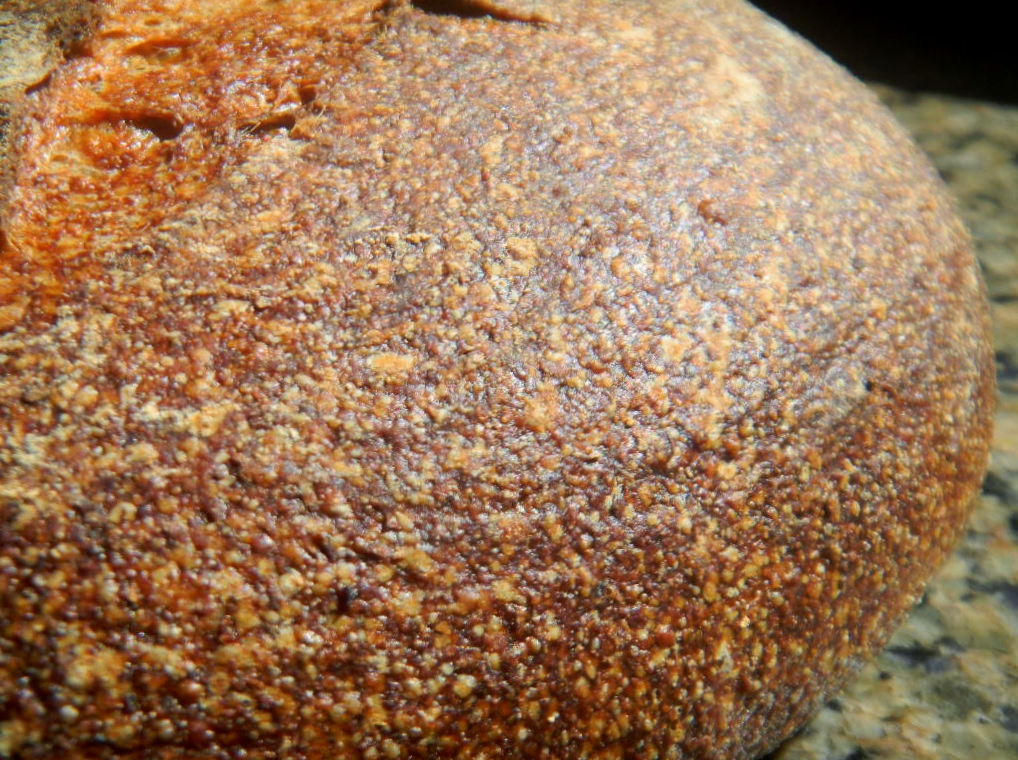 We then had to decide whether to pan this 82.5% hydration bread up or put it in a basket for the planned 12 hour shaped retard.   In the end I couldn't find a pan small enough for this amount of dough, too small for a regular loaf pan and too big for a cocktail loaf – so in a rice floured basket it went.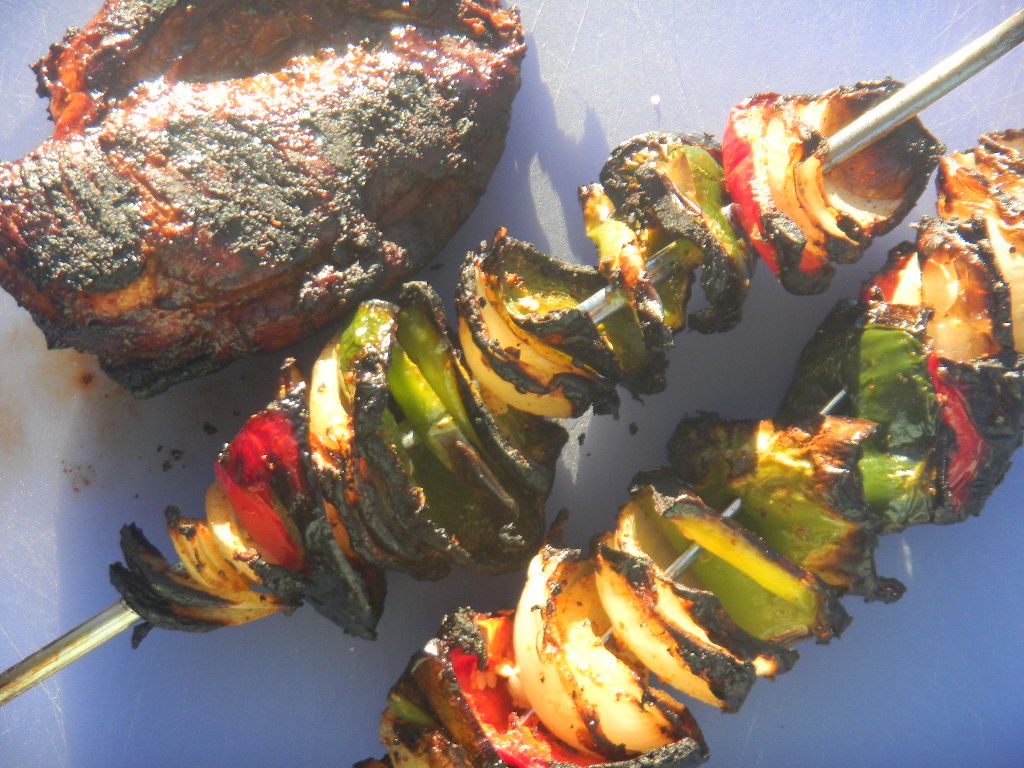 A great way to make a fine chicken taco is to grill the tortillas, onions and peppers on the grill with the marinated chicken.  The first peach nectarine, strawberry Fuji tart of the year.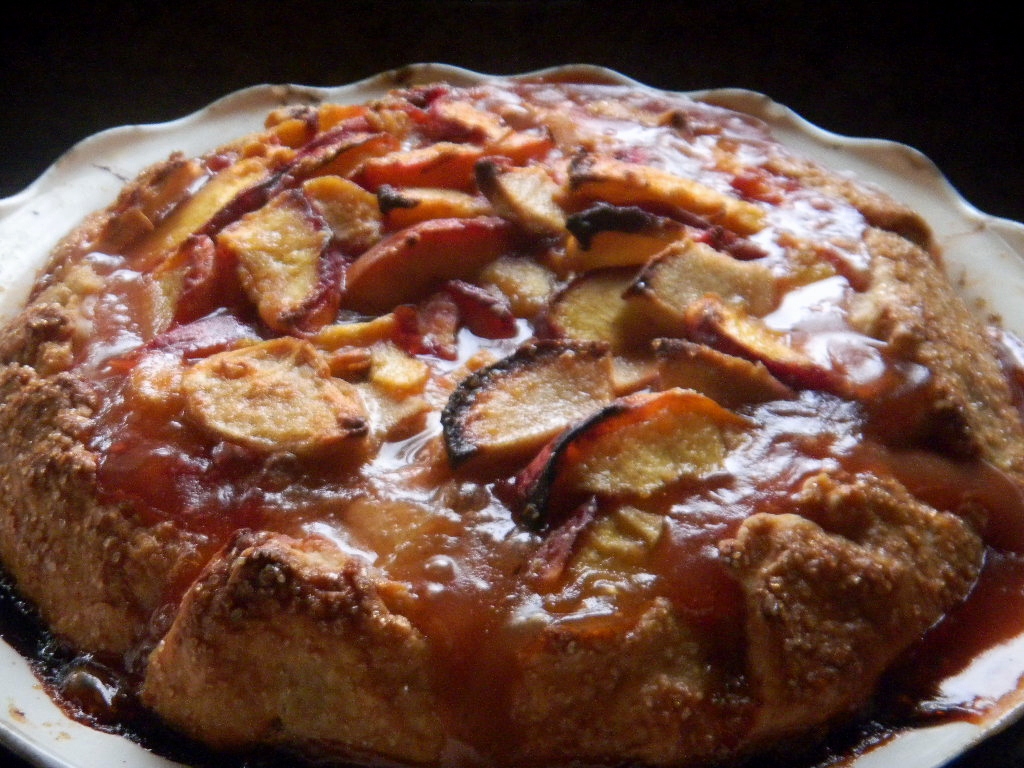 Once we saw it the net morning we decided t bake this straight from the fridge since it was fully proofed.  Once Big Old Betsy was preheated to 500 F we decided to bake this bread on the bottom stone with Mega Steam instead of a CI combo cooker.  Once the mega Steam went in we waited 15 minutes to make sure it was billowing before un-molding the bread slashing it and sliding it onto the stone with a peel and parchment underneath,.
And the brines, dry rubbed, smoked turkey, half breast is only $1.99 a pound…. instead of the that horrible deli price for an inferior product at the grocery store.  lovely and delicious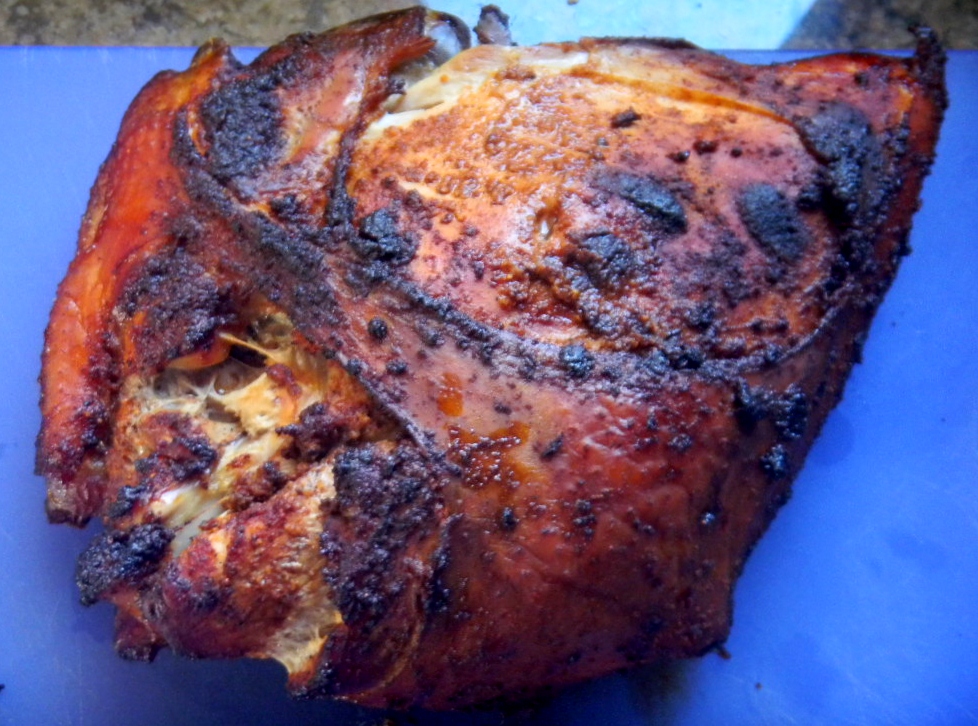 . 
We baked it at 450 F for 15 minutes with steam and then another 25 minutes without steam at 425 F convection setting.  It browned , blistered, sprang and bloomed well enough nothing special.  Can't wait to have a slice for lunch to see how the crumb came out and how it tastes. It sure looks good enough to eat.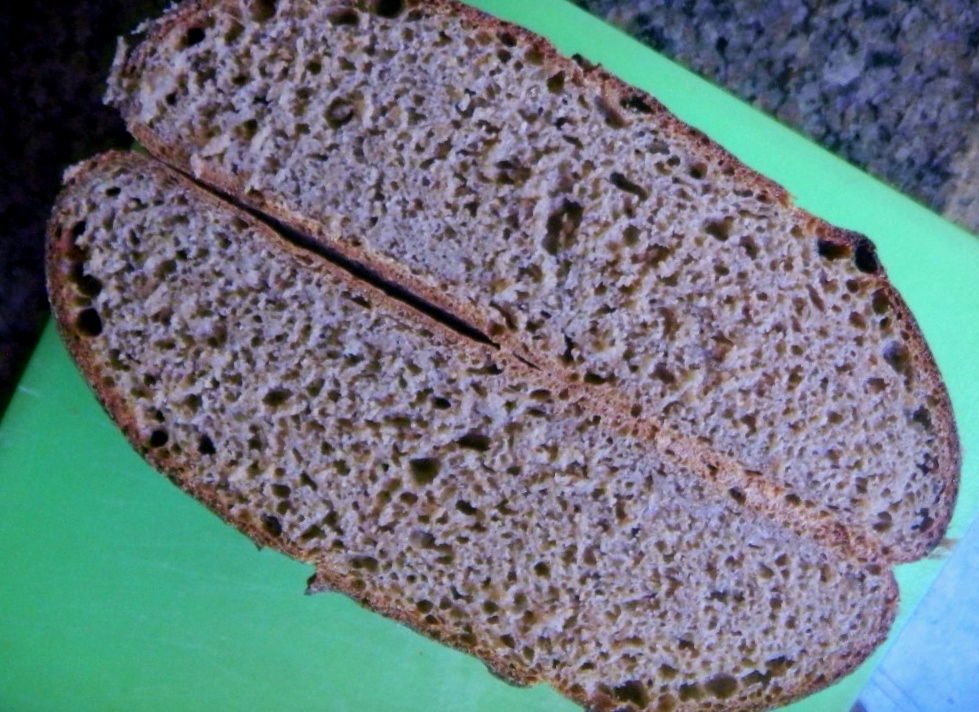 The crumb came out open. glossy, soft and moist for a 1005 whole grain bread and one that over proofed as Lucy was sleeping….something she is even better at than bread concoctions.  This bread is deeply flavorful with a complex taste brought about by the whole grains…. especially with half of them sprouted.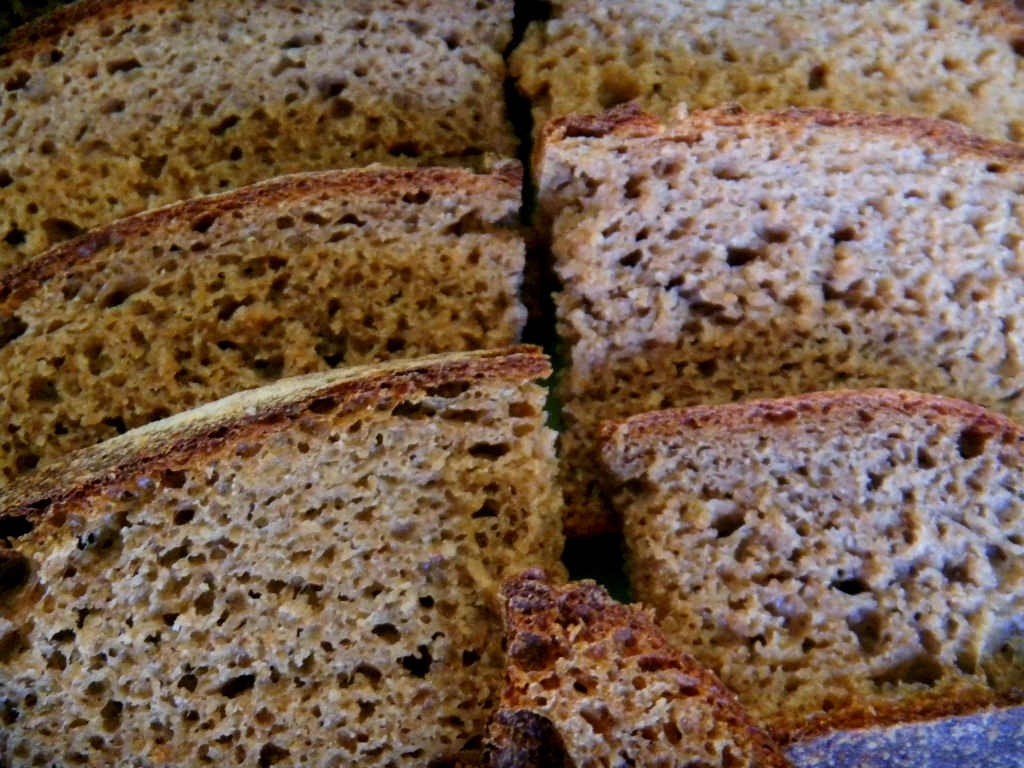 The bread would taste much differently without the sprouted grains and I think not as tasty or interesting but some people do not like sour bread so others may like non sprouted bread of this kind better.  Nothing like a hearty, healthy bread that can stand up to anything put between it;  We like this one very much and think it would be great with some walnuts and a mix of seeds too.  It should make a fine bologna sandwich for lunch,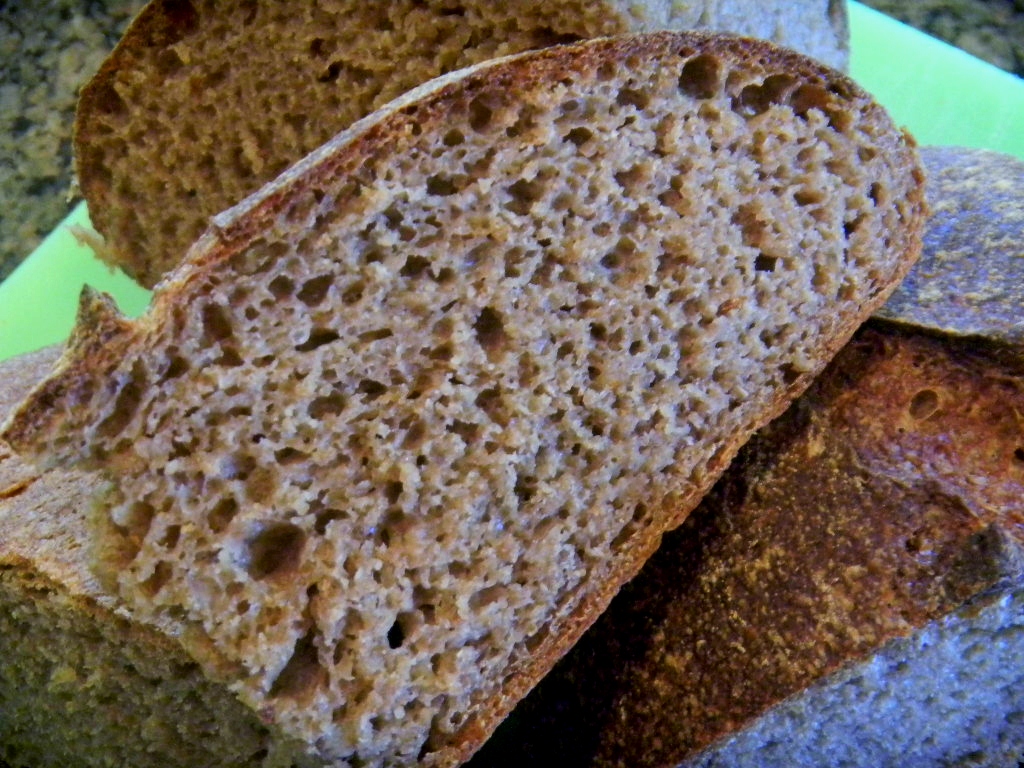 SD Levain Build

Build 1

Build 2

 Build 3

Total

%

Retarded 8 Week Old Rye Starter

10

20

3

10

2.20%

15 % Extraction Whole Wheat

10

0

37

33

7.25%

85 % Extraction Whole Wheat

0

0

37

37

8.13%

Water

10

20

40

70

15.38%

Total

30

40

80

150

32.97%

 

 

 

 

 

 

Levain Totals

 

%

 

 

 

Whole Wheat

75

16.48%

 

 

 

Water

75

16.48%

 

 

 

Levain Hydration

100.00%

 

 

 

 

 

 

 

 

 

 

Dough Flour

 

%

 

 

 

Sprouted 4 Grain

225

49.45%

 

 

 

85% Extraction Whole Wheat

155

34.07%

 

 

 

Total Dough Flour

380

83.52%

 

 

 

 

 

 

 

 

 

Salt

9

1.98%

 

 

 

Water

300

65.93%

 

 

 

 

 

 

 

 

 

Dough Hydration

78.95%

 

 

 

 

Total Flour w/ Starter

455

 

 

 

 

Water

375

 

 

 

 

 

 

 

 

 

 

Hydration with Starter and Scald

82.42%

 

 

 

 

Total Weight

889

 

 

 

 

% Whole Sprouted Grain

50.00%

 

 

 

 

Whole Grain

100.00%

 

 

 

 

Non Wheat Whole Flour

37.00%

 

 

 

 

 

 

 

 

 

 

4 grain sprouted flour is equal amounts of wheat, rye, spelt and Kamut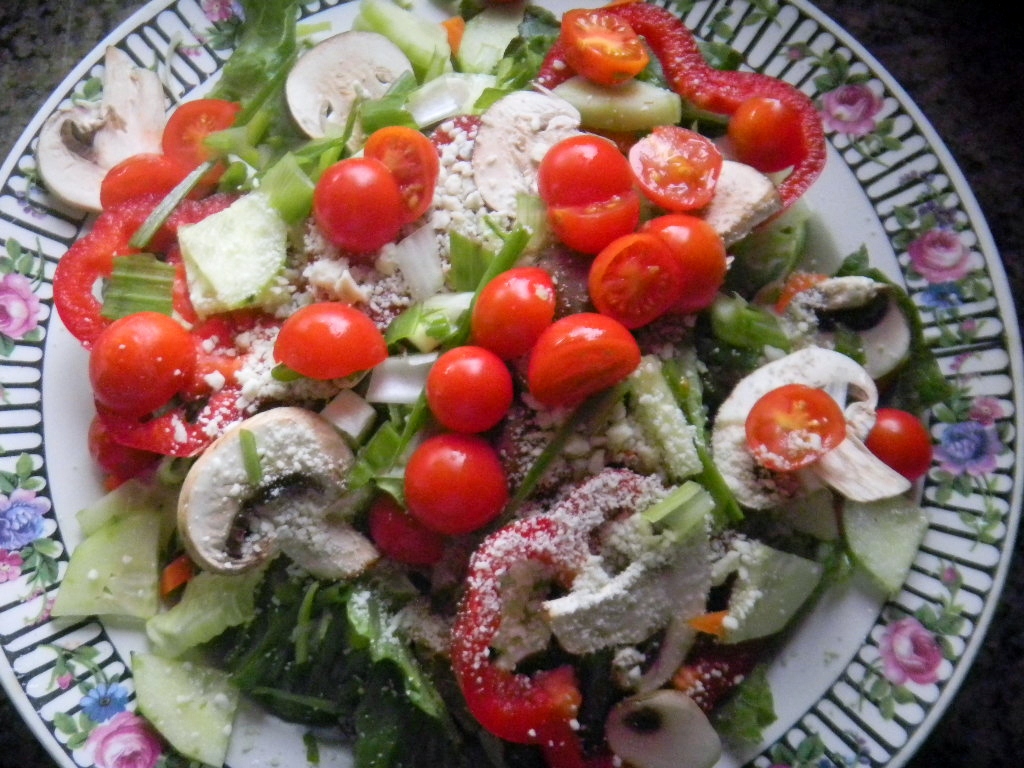 And Lucy reminds us not to forget the salad to go with that chicken fajita taco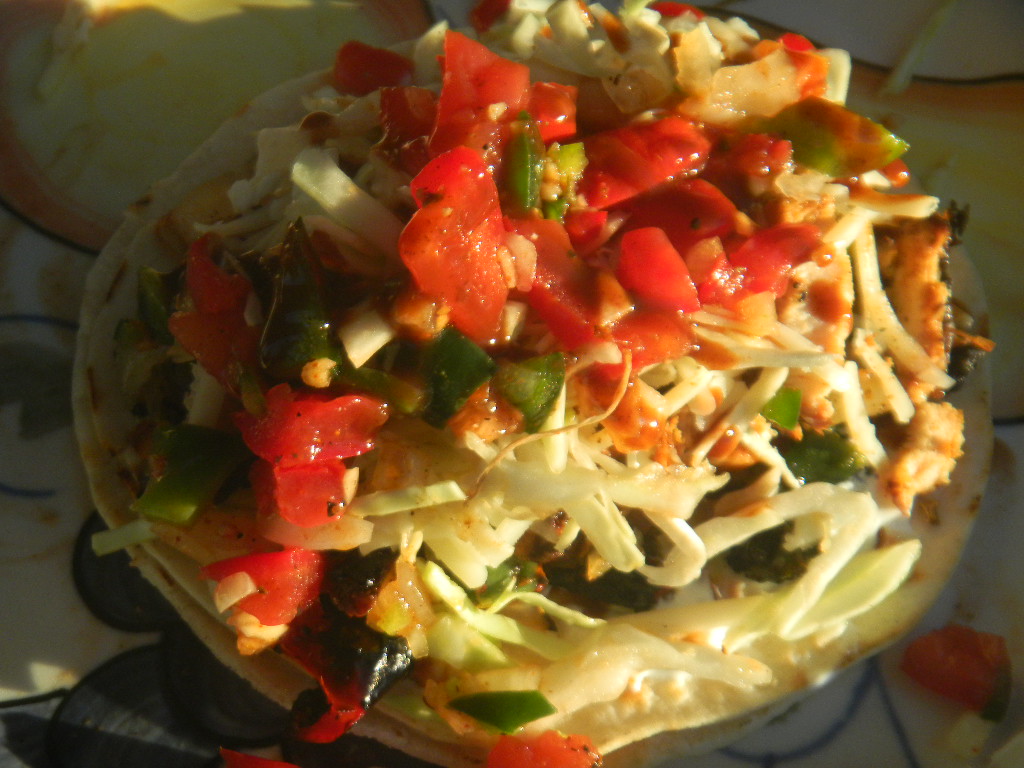 Source: Fresh Loaf