YAY! Bannetons for my birthday! How much dough
Submitted by
Cher504
on May 28, 2015 – 2:21pm.
will fit in an 8.5″ round brotform?
      I made the warm spot white levain bread from FWSY and divided it unequally (to err on the side of caution). I put @770g of dough in one basket and proofed the other (larger) portion in my usual linen lined colander. It looked to me like the 770g was about the limit, since after the final proof, the dough was pretty much up to the top. But other folks here have more experience than I, so…what's the upper limit to the dough?
 I was so happy to see those flour rings on my bread!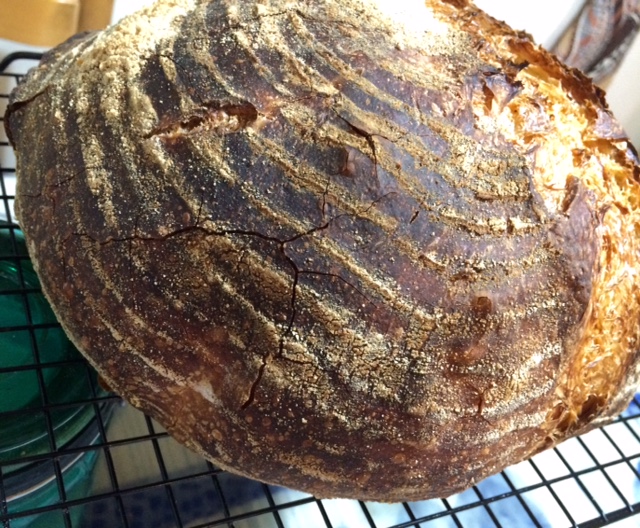 Cheers and happy baking,
Cherie
Source: Fresh Loaf