Yeast water Pulla for a rainy weekend
Submitted by
Skibum
on June 21, 2015 – 11:02am.
I always enjoy this enriched sweet bread with a cup of good strong coffee — anytime! I only changed up one thing from my last  back and that was shoe horning it into my oval brotform to proof. Proofing in a hard sided form resulted in more vertical rise vs proofing a braided loaf on a linen couche. I liked the result: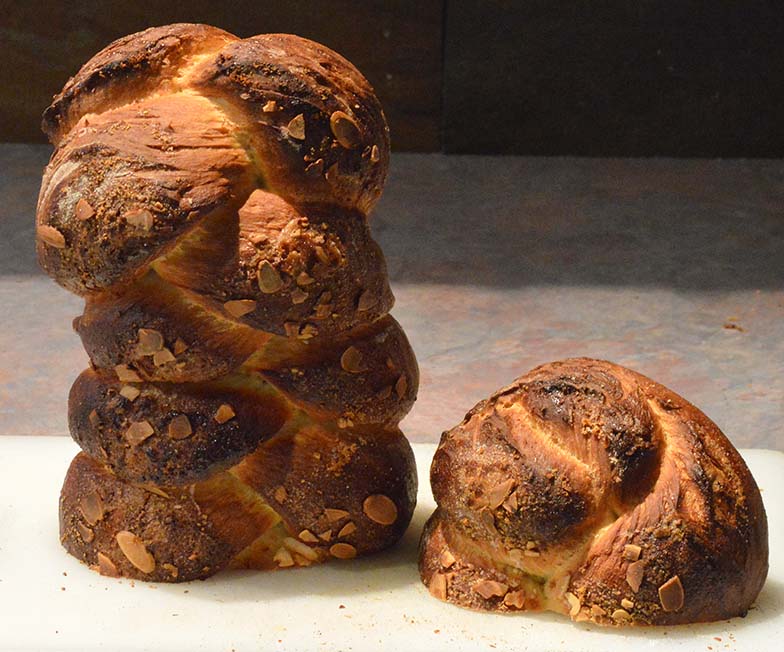 After proofing I egg wshed, sprinkled sugar and ground almond along with a few almond slices. Time for another slice!
Happy baking folks! Ski
Source: Fresh Loaf